The office of the Spain's new Attorney General, María José Segarra, has proposed a reform of the country's Penal Code that would replace jail time with lesser punishments for individuals convicted of committing some online "hate crimes". Under the proposal, sentencing of those convicted would depend upon the "context, content, the absence of repeat offenses or the characteristics or personal circumstances of the author" of the crime.
Segarra said the proposal is designed to strike a balance, protecting freedoms of opinion and expression online, while adequately sanctioning and protecting against hate speech directed at groups and individuals. The proposal could effectively cover cases of individuals posting racist, xenophobic, religious or homophobic content online, as well as cases involving individuals crossing the boundary into the "hate crime" realm in their political criticism of government and police officials.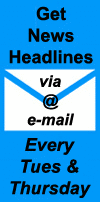 Despite its expressed intent, the proposal was immediately criticized by some rights groups, including Spain's SOS Racismo federation, which asked the government to continue to mete out jail time to even first-time offenders who use Twitter and other platforms to circulate hate speech.
"Modifying penalties does not solve the fundamental problems posed by the denunciation of discriminatory comments that are poured into the networks", SOS Racismo said in a statement. The anti-discrimination NGO added the "dangerous" discourse against minority groups in Spain can "sometimes contains death threats or an explicit incitement to violence against members of these groups" that justify keeping the current penalties in place.
Since 2017, Spanish prosecutors have been struggling to typify and determine proportionate sentencing for different levels of hate crimes, differentiating for those that actually involve a concrete risk of physical and/or psychological harm for victims from those which only transmit a feeling or opinion of hate or discrimination.
According to the Attorney General's office, the new proposal is based on prosecutors' experience that much online hate speech is produced by individuals who do not belong to any group or organization and who "act impulsively and without reflection". Although the content may be "deeply offensive or humiliating" for certain groups, the report said that in handing down sentences both prosecutors and the courts need to differentiate between systematic hate crimes that pose direct physical or psychological harm to victims and the posting of content by unthinking social media users.
► Read More in Spanish at El País, Público and Europa Press …
► Click to read more news about Human Rights in Spain …
Check out more news from Spain about:
► Animal Welfare ► Corruption/Transparency ► Discrimination ► Education ► Environment & Sustainability ► Fair Trade & Development Aid ► Healthcare ► Historical Memory ► Housing & Homelessness ► Human Rights ► Labour & Unemployment ► LGBT ► Peace & War ► Politics ► Poverty ► Refugees & Migration ► Technology & Social Enterprise ► Women's Rights