Madrid Mayor Manuela Carmena has confirmed that she intends to stand for re-election in May 2019 municipal elections in the nation's capital, but will seek to represent a new, broader "progressive platform" that will supersede the Podemos-backed Ahora Madrid coalition that brought her to power four years ago.
Speaking during a press conference Monday, Carmena said that she had met with Podemos secretary general Pablo Iglesias on Sunday out of "deference" to the leader of one of the most important progressive forces in Spain.

► ► CLICK ABOVE TO WATCH CARMENA PRESS CONFERENCE VIDEO ► ►
But, she said, the new electoral platform she intends to lead will include other political actors, including the Socialist party (PSOE) that now control's Spain's government and which repeatedly supported Carmena during the past four years, as her municipal administration was in near-constant confrontation with the conservative Partido Popular (PP) of former President Mariano Rajoy.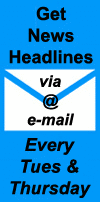 Carmena said that while she always intended to serve just four years as Madrid's mayor, she has been convinced by members of her municipal governing team of the need to run for re-election in order to complete the work begun during her first term.
The Madrid mayor said the new electoral platform she will lead has yet to be created, but will include non-partisan independents and individual members of all parties on the progressive Left in Madrid. Sources within Podemos told Spanish news outlets that Carmena will have "complete control" over naming the list of candidates for the new movement.
Criticism has arisen within Podemos and the Ahora Madrid coalition, however, with Podemos' anti-capitalista faction noting that the movement that brought Carmena to power in 2015 won by the slim margin of 15,000 votes. Her critics warn that the mayor's move to jettison the 2015 coalition in favor of a broader movement could lead to fractures within the political Left in the run-up to a crucial 2019 election campaign to keep progressives in charge of the Madrid city government.
► Read More in Spanish at Público, El País and El Diario..
► Click to read more news about Madrid…
Check out more news from Spain about:
► Animal Welfare ► Corruption/Transparency ► Discrimination ► Education ► Environment & Sustainability ► Fair Trade & Development Aid ► Healthcare ► Historical Memory ► Housing & Homelessness ► Human Rights ► Labour & Unemployment ► LGBT ► Peace & War ► Politics ► Poverty ► Refugees & Migration ► Technology & Social Enterprise ► Women's Rights