►► UPDATE 29/10/18: Elisenda Alamany resigns as Comuns' spokesperson in Catalan parliament
A void left by the surprise resignation last month of Xavier Domènech from the leadership of the Catalunya en Comú–Podem coalition has devolved into a split within the fledgling party along regional nationalist lines, with a new faction pressing the party to jettison its previous ambivalence and adopt a position more clearly in favor of Catalan independence.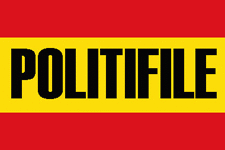 The new faction, calling itself Somos comunes, Somos soberanistas, is backed by former close allies of Domènech, who along with Barcelona Mayor Ada Colau co-founded the Catalunya en Comú–Podem party in 2017, with the support of Podem, the Catalan affiliate of the national Podemos party. Differences between Domènech and Colau's lieutenants were said to have been behind Domènech's sudden resignation in early September.
A subsequent party conference and internal elections were to have healed the differences, but the party appears split over how to address the Catalan independence question just at a time when its six deputies in the Catalan Parlament now find themselves in a decisive pivotal position resulting from differences between the major pro-independence parties in the regional assembly.
The Somos soberanistas faction that emerged this week is headed by two former allies of Domenech, Joan Josep Nuet and the party's spokesperson in Parlament, Elisenda Alamany. The other faction is headed by Jessica Albiach, who presides over the En Comú–Podem paraliamentary group of deputies.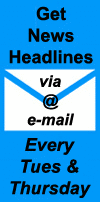 Albiach is more closely aligned with Barcelona mayor Colau and the position on Catalan independence expressed by the Podemos national leadership — that Catalans should have a right to decide their future, but any referendum on independence must be held within the strictures of Spain's Constitution and in concert with the national government in Madrid.
On emergence of the new faction challenging the Comun's official position on independence, Albiach immediately announced the removal of Alamany's top lieutenant, Marc Grau, from his position as coordinator of the parliamentary group.
In a letter to the party leadership, Abliach said Grau's demotion had been under consideration for some time and was not owing to any political differences within the parliamentary group, but the timing of the announcement indicated more than a casual coincidence with the emergence of a challenge from the pro-independence group within the party.
► Read More in Spanish at El País, El Diario and La Vanguardia …
► Click to read more news about En Comú Podem in Catalonia …
Check out more news from Spain about:
► Animal Welfare ► Corruption/Transparency ► Discrimination ► Education ► Environment & Sustainability ► Fair Trade & Development Aid ► Healthcare ► Historical Memory ► Housing & Homelessness ► Human Rights ► Labour & Unemployment ► LGBT ► Peace & War ► Politics ► Poverty ► Refugees & Migration ► Technology & Social Enterprise ► Women's Rights