A surprise resignation Monday night by Xavier Domènech, the leading figure of Podemos' Catalonia affiliate Podem and co-founder with Barcelona Mayor Ada Colau of the regional leftwing Catalunya en Comú  (CeC) electoral alliance, leaves both organizations scrambling to fill the void left in their leaderships.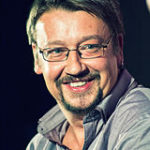 Domènech announced his decision to resign his posts and exit politics completely via Twitter, referencing political and personal exhaustion and saying it is time for new leadership with fresh ideas to step forward on the Catalan left. The resignation, announced precisely as Catalonia's current pro-independence President Quim Torra was giving a much-anticipated televised speech outlining his vision for the future of Catalonia's secessionist movement, stole news headlines from Torra and stunned the Catalan political establishment.
Domènech was a top lieutenant of Ada Colau's Barcelona en Comú movement, prior to helping the Barcelona mayor launch Catalunya en Comú earlier this year. He was key to incorporating Podem into CeC, as the chief ally in Catalonia of Podemos leader Pablo Iglesias. Together, he and Iglesias were immortalized in recent Spanish political lore through an iconic photo dubbed el Beso (The Kiss) of the two embracing in front of obviously irked conservative Partido Popular (PP) ministers in Congress in March 2016.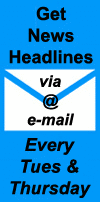 Domènech's burn-out has been attributed to ongoing friction within Catalunya en Comú between two factions at odds over how to position the party vis a vis the Catalan independence movement.
Domenech reportedly favored a left-of-center alignment with pro-independence Esquerra Republicana de Catalunya (ERC), while a faction led by Colau favors distancing the Comús from the independentistas and aligning with the more centrist PSC, Catalonia's affiliate of the national Socialist party (PSOE) in Spain.
According to Catalan and Spanish press reports, Domènech's departure is a signal that the slightly more centrist position backed by Colau has won out and as a result Catalunya en Comú may now begin to distance itself from the pro-independence parties currently in control of the Catalan regional Parlament.
Podemos affiliate Podem will hold an extraordinary assembly on Saturday to address the vacumn left by Domènech's departure; the executive committee of Catalunya en Comú is expected to select his replacement by mid-month.
► Read More in Spanish at El Periódico, La Vanguardia and El Diario …
► Click to read more news about Catalonia …
Check out more news from Spain about:
► Animal Welfare ► Corruption/Transparency ► Discrimination ► Education ► Environment & Sustainability ► Fair Trade & Development Aid ► Healthcare ► Historical Memory ► Housing & Homelessness ► Human Rights ► Labour & Unemployment ► LGBT ► Peace & War ► Politics ► Poverty ► Refugees & Migration ► Technology & Social Enterprise ► Women's Rights