In an historic vote in Congress on Thursday, congressional Deputies voted 174-2 with 164 abstentions to remove the remains of former Spanish dictator Francisco Franco from a place of honor within the Basilica at the Valley of the Fallen mausoleum complex near Madrid, where tens of thousands of victims from Spain's bloody 1936-39 Civil War are also buried.
The conservative Partido Popular (PP) and centre-right Ciudadanos parties both abstained en bloc on the measure, introduced by the governing Socialist party (PSOE). Two PP deputies voted against, claiming they had done so by mistake.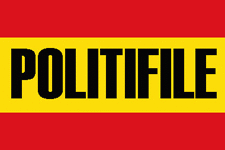 The legislation was nevertheless carried by the governing Socialists, its leftwing ally Podemos and the same group of smaller regional parties that banded together in June to back a no-confidence vote that ousted the former PP government of President Mariano Rajoy and brought the Socialists and current President Pedro Sánchez to power.
Introduced as a decreto law (decree law) by the Sánchez government, the legislation was moved straight to the floor of Congress without committee hearings and with no possibility of prior amendment, as a means of obviating possible stalling tactics by the PP and Ciudadanos. The use of the decreto ley process also means that while the PP can carry through on threats to challenge the legislation in Spain's Tribunal Constitutional (Constitutional Court), the court may only agree to hear the challenge but cannot issue a judicial stay halting the government's plans to exhume Franco's remains and transfer them for burial elsewhere.
In addition to paving the way for Franco's removal from its place of honor at the Valley of the Fallen monument, the legislation also modifies Spain's 2007 Law of Historical Memory to allow for establishment of a truth commission to uncover the extent of repression during the Spanish Civil War and the 35-year Franco dictatorship that followed.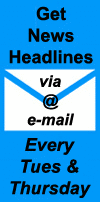 It also facilitates the discovery, identification and delivery to family members of the remains of soldiers and civilians loyal to the Spanish Republican government who were killed by forces loyal to Franco during the Civil War and the subsequent dictatorship, whose remains are believed buried in thousands of common graves across the country, so that the families may give them a dignified burial.
Historians estimate that as many as half a million combatants and civilians died during the Spanish Civil War and that in the war's aftermath tens of thousands of Republican prisoners were summarily executed or met their deaths in prison work camps.
► Read More in Spanish at El País, El Diario and La Vanguardia…
► Read More in English at El País, Reuters and The New York Times…
► Click to read more news about Historical Memory and Franco-era in Spain …
Check out more news from Spain about:
► Animal Welfare ► Corruption/Transparency ► Discrimination ► Education ► Environment & Sustainability ► Fair Trade & Development Aid ► Healthcare ► Historical Memory ► Housing & Homelessness ► Human Rights ► Labour & Unemployment ► LGBT ► Peace & War ► Politics ► Poverty ► Refugees & Migration ► Technology & Social Enterprise ► Women's Rights