Political parties in Spain's Congress voted unanimously on Thursday to approved legislation introduced by the government of President Pedro Sánchez that will free up 120 million euros in immediate funding to help local and regional governments combat gender violence. The new law will also make it easier for authorities to prosecute aggressors without placing the victims at risk of reprisal and will enable mothers who are victims of domestic violence to seek counselling for their children without the permission of their father, who often is also the perpetrator of the violence.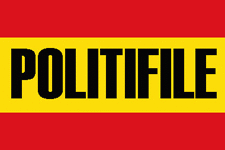 Initially devised by the Sánchez government as a decreto ley (decree law) in order to push the measure through without the lengthy process of committee debates and amendment, the government acceded to a request by some parties in Congress to change the legislation to a ley de urgencia. That change enabled immediate passage in order to free up the funding, while bringing all parties on board by allowing for amendments to be agreed upon and incorporated into the final version of the law within 30 days of its publication in the official Boletin del Estado gazette.
In addition to amending and strengthening Spain's existing Law on Aid and Assistance to Victims of Violent Crimes and against Sexual Freedom passed in 2004 by the Socialist government of then-President José Luis Rodríguez Zapatero, the new legislation also will modify key parts of Spain's penal code and fiscal legislation to better combat gender violence and assist victims.
Under the changes, victims of gender violence or domestic abuse will no longer be required to go on record with a formal complaint against their aggressor, minimizing the risk of reprisal. Speaking on behalf of the government during the formal debate on the legislation, Spanish Vice-President and Equality Minister Carmen Calvo said that change is owing to multiple studies having shown that up to 70 percent of women murdered by current or former domestic partners in recent years had refrained from denouncing the violence inflicted upon them out of fear of retribution from their abuser.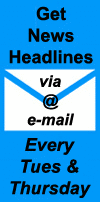 The new legislation makes it possible for prosecutors to charge a perpetrator of gender violence or domestic abuse based solely on evidence gathered by police or social services workers of an offense having been committed. It also enables mothers to seek psychological counselling for their children who have also been subjected to violence or domestic abuse, without having to obtain the consent of the father.
The congressional delegation of the conservative Partido Popular (PP) initially objected specifically to that aspect of the legislation, saying lack of consultation with a parent over medical treatment or psychological counselling runs against generally accepted notions of family and parental rights in Spain. When the legislation was changed to a ley de urgencia enabling the chance to submit amendments, the party dropped the objection and voted in favor the legislation.
The new legislation will also devolve back to local and regional governments the jurisdiction for providing assistance to gender and domestic violence victims, as was the case during the Zapatero government from 2004-2011. The PP government that came to power in 2011 under President Mariano Rajoy placed jurisdiction over funding with Spain's central government, limiting the ability of local and regional government to disburse funds for specific programs to assist victims.
► Read More in Spanish at Europa Press, 20minutos and El Mundo…
► Click to read more news about Women's Rights and Feminism in Spain …
Check out more news from Spain about:
► Animal Welfare ► Corruption/Transparency ► Discrimination ► Education ► Environment & Sustainability ► Fair Trade & Development Aid ► Healthcare ► Historical Memory ► Housing & Homelessness ► Human Rights ► Labour & Unemployment ► LGBT ► Peace & War ► Politics ► Poverty ► Refugees & Migration ► Technology & Social Enterprise ► Women's Rights