In the first real sign of a possible thaw in relations between Spain's Socialist party (PSOE) and leftwing rival Podemos , the newly formed PSOE government of Spanish President Pedro Sánchez announced Friday it will withdraw line-item budget vetoes that had been used by the predecessor Partido Popular (PP) government of Mariano Rajoy to block 17 legislative initiatives proposed by Podemos in Congress.
The announcement followed the weekly meeting of the Sánchez government's Council of Ministers on Friday and paves the way for the legislation proposed by Podemos to move forward for debate and possible amendment in select congressional committees. Once past the committee stage, the Podemos initiatives could head for debate and for votes of approval or rejection by the full Congress.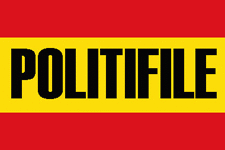 Until Rajoy's PP government was removed in a no-confidence vote earlier this month that catapulted the PSOE and Sánchez to power, it had used its constitutional line-item veto over measures requiring deficit spending or indebtedness beyond the amounts specified in the federal budget to block at least 60 legislative proposals from the Socialists, Podemos and smaller left-of-center political parties.
The PSOE government decision to lift the block on the Podemos initiatives came just 24 hours after Sánchez met with Podemos leader Pablo Iglesias in an unannounced and unpublicized meeting at the presidential Moncloa Palace. The meeting was subsequently revealed to Spanish media by sources within both parties and was said to have been called by Sánchez to explore a common legislative agenda in the 350-member Congress, where the PSOE currently governments in minority with only 84 seats and will need the votes of Podemos deputies to help it pass progressive legislation.
Following a meeting on Friday of Podemos' Citizen's Council (Consejo Ciudadano Estatal), Iglesias unveiled a list of 20 measures that he said were essential for the PSOE to advance in exchange for being able to count on Podemos as the governing party's "principal partner" in Congress. Many of those measures had already been addressed earlier in the day in the PSOE's announcement that it would lift the PP vote-blockage of Podemos legislation in Congress.
► Read More in Spanish at El Periódico, Público and El País …
► Click to read more news about Politics in Spain …
Check out more news from Spain about:
► Animal Welfare ► Corruption/Transparency ► Discrimination ► Education ► Environment & Sustainability ► Fair Trade & Development Aid ► Healthcare ► Historical Memory ► Housing & Homelessness ► Human Rights ► Labour & Unemployment ► LGBT ► Peace & War ► Politics ► Poverty ► Refugees & Migration ► Technology & Social Enterprise ► Women's Rights