Three ships bearing 629 migrants rescued at sea last week were welcomed at the port of Valencia at the weekend, delivering into the care of Spanish Red Cross workers the mainly sub-Sahara African migrants who had been stranded at sea in the eastern Mediterranean while attempting to reach Italy in small boats and rafts from Libya.
After Italy's new Euro-sceptic government refused to allow the rescue vessel Aquarius operated by international humanitarian organization Doctors Without Borders (Médecins Sans Frontières, MSF) to dock in Italian ports to offload the migrants, the newly formed government of Spanish President Pedro Sánchez offered to accept the migrants at Spain's Mediterranean port of Valencia.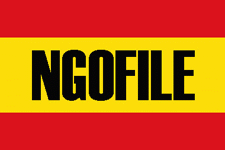 The Spanish government has anannounced it is immediately granting the 629 migrants a provisional 45-day visa on humanitarian grounds, after which each will be screened on a case-by-case basis to determine their eligbility to remain in Spain.
Spanish immigration law provides for the deportation after processing of non-EU migrants who attempt to reach Spain by land or sea without proper documentation. But, it also provides for special treatment on humanitarian grounds in the cases of some migrants.
Children unaccompanied by adults, women believed to have suffered sexual abuse or assault by human-trafficking gangs or other male migrants while en route to Spain and political asylum seekers are among those given special consideration under Spanish laws and European and international agreements on human rights and the treatment of migrants.
Separately, good weather and calm seas were said to have led to a surge in migrants attempting to cross the Straits of Gibraltar to Spain's southern shores in Andalucía at the weekend, with more than 1,000 rescued by Spain's Salvamento Marítimo marine rescue service. Processing of those migrants will begin immediately, with those who cannot show cause to remain in Spain on humanitarian grounds facing deportation to their home countries.
► Read More in Spanish at Las Provincias, El País and La Vanguardia …
► Read More in English at AFP and The BBC …
► Click to read more news about Refugees and Immigration in Spain …
Check out more news from Spain about:
► Animal Welfare ► Corruption/Transparency ► Discrimination ► Education ► Environment & Sustainability ► Fair Trade & Development Aid ► Healthcare ► Historical Memory ► Housing & Homelessness ► Human Rights ► Labour & Unemployment ► LGBT ► Peace & War ► Politics ► Poverty ► Refugees & Migration ► Technology & Social Enterprise ► Women's Rights