► New cabinet includes 11 women, 6 men and first openly gay ministers ►
► Sánchez restructures ministries, brings 5 independents onto executive team ►
Spanish President Pedro Sánchez  formally launched his new executive cabinet with a swearing-in ceremony of 17 government ministers Thursday morning.
Sánchez's choices of 11 women and six men to head the ministries in his government are widely seen as selections based on professional merit and executive governing experience, rather than favoritism or the balancing of interests within and among political parties that traditionally mark the formation of parliamentary governments.
The Sánchez appointees include 12 members of his own Socialist party (PSOE) and five independents. None of the appointees are from the rival farther-Left party Podemos or the regional nationalist parties that supported the Socialist-led 'no confidence' vote last week, which ousted the government of President Mariano Rajoy and brought Sánchez to power.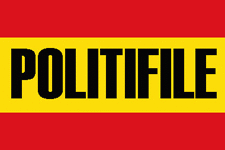 Sánchez's appointment of 11 women to his cabinet gives the new government more women at the head of cabinet-level ministries than any other European or developed nation worldwide and far exceeds the 50/50 gender parity achieved in the earlier Socialist administrations led by former-President José Luis Rodríguez Zapatero.
In addition, Sánchez has chosen to place Spain's three most powerful economic ministries in the hands of women, most notably appointing Spanish economist and European Commission budget director Nadia Calviño to lead the Minister of Economy in a move that has been well-received in Brussels and international financial markets.
The appointments have been accompanied by a restructuring of ministries that existed under the Rajoy government and a reintroduction of progressive ministries first introduced in the Zapatero era that had been abolished by Rajoy.
Sánchez pointedly chose to reinstate the Ministry of Equality and assign it primary importance by placing it under the direction of the second-ranking official in his government, Vice-President Carmen Calvo, a former minister of Culture under Zapatero and considered one of the historic leaders of Spain's feminist movement.
Sánchez also separated out universities from the Education ministry and created a combined Ministry of Science, Innovation and Universities under the leadership of respected aeronautical engineer and Spain's only astronaut, Pedro Duque. Educator Isabel Celaá leads the renamed Ministry of Education and Vocational Training, responsible for reversing the Rajoy government's controversial 2013 LOMCE reform of Spain's education system and placing more emphasis on technical training. Celaá will also double as government spokesperson.
Environment and energy policy have been placed under one roof in the renamed Ministry of Ecological Transition, reflecting the new government's commitment to tackling climate change and transitioning Spain's economy to the use of renewable energies. Leading the ministry is Teresa Ribera, a former under-Secretary for the environment in the last Zapatero administration and considered an expert in the areas of climate change and carbon emissions.
Another noteworthy change is the transfer of the CNI military intelligence agency away from the Interior Ministry and back to the Ministry of Defense, in an apparent response to charges of too much concentration of police and intelligence agency power at Interior and alleged spying on political opponents during the Rajoy years. The CNI will be overseen by Defense Minister Margarita Robles, the former Supreme Court judge who has become a key player on the Sánchez team.
On the question of Catalan independence, Sánchez has named two Catalan Socialists to key cabinet posts signaling his willingness to potentially allow greater autonomy to Catalonia but an unwillingness to accept Catalan independence from Spain.
Josep Borrell, the 70-year-old former Public Works minister under former President Felipe González and a former President of the European Parliament, has been appointed Minister of Foreign Affairs, European Union and Cooperation, tasked among other things with countering Catalan secessionist leaders' public relations campaign across Europe and beyond.
Meritxell Batet, an attorney and key figure in the PSOE-affiliated Catalan Socialists Party (PSC), will head the renamed Public Administrtion ministry, now known as the Ministry of Territorial Policy and Public Function, where she is expected to coordinate discussions with the recently reinstated Catalan regional government aimed at convincing pro-independence leaders in Catalonia to desist from their efforts to secede from Spain.
► Read More in Spanish at El País, La Vanguardia and El Mundo …
► Read More in English at Reuters, the BBC and The Guardian …
Check out more news from Spain about:
► Animal Welfare ► Corruption/Transparency ► Discrimination ► Education ► Environment & Sustainability ► Fair Trade & Development Aid ► Healthcare ► Historical Memory ► Housing & Homelessness ► Human Rights ► Labour & Unemployment ► LGBT ► Peace & War ► Politics ► Poverty ► Refugees & Migration ► Technology & Social Enterprise ► Women's Rights