The new Socialist party (PSOE) government of Spanish President Pedro Sánchez has pledged to reinstate universal healthcare in Spain within the next six weeks, re-enacting Spain's guarantee of basic healthcare services to any resident or non-resident six years after universal healthcare was abolished by the Partido Popular (PP) government of Marian Rajoy in a 2012 decree justified on the basis of cost-cutting priorities.
At the same time, Spanish media sources have reported that in the coming decree to re-instate universal healthcare, the Sanchez government will also overturn the Rajoy government's imposition of a co-pay on medicines by old-age pensioners. Until the Rajoy government instituted a sliding scale for co-pays in April 2012, old-age pensioners in Spain had been completely exempt for any payment on medications prescribed by a doctor under the Spanish healthcare system.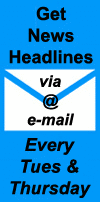 After 26 years of guaranteed universal healthcare coverage under Spain's 1986 general Health Law, the Rajoy government justified reducing healthcare coverage only to those residents who were registered (dado de alta) in Spain's Social Security system, requiring contributions into the system as an employed person or autonomo independent professional. The move immediately dropped an estimated 800,000 individuals, many of them undocumented migrants with no working papers, from Spain's public healthcare system.
The Rajoy government's justification in the midst of an enduring Spanish economic crisis was that dropping the unemployed or undocumented immigrants from the system would save Spain 917 million euros annually in costs to the federal budget.
But, in announcing the reinstatement of universal healthcare coverage, government spokesperson and Education Minister Isabel Celaá told reporters following Friday's weekly Council of Ministers meeting that the Sánchez government can find no material evidence that the 917 million in annual savings ever accrued to the federal budget.
Celaá said the government has taken the decision to reinstate universal coverage "for political integrity and to safeguard public health", noting that the United Nations, the European Union, the World Health Organisation and even Spain's public Ombusdman's office had all repeatedly called on the Rajoy government to withdraw its 2012 decree and reinstate healthcare coverage for all, regardless of their employment status or legal residency.
► Read More in Spanish at El País, El Diario and El Periódico …
► Read More in English at Thomson Reuters …
► Click to read more news about Healthcare in Spain …
Check out more news from Spain about:
► Animal Welfare ► Corruption/Transparency ► Discrimination ► Education ► Environment & Sustainability ► Fair Trade & Development Aid ► Healthcare ► Historical Memory ► Housing & Homelessness ► Human Rights ► Labour & Unemployment ► LGBT ► Peace & War ► Politics ► Poverty ► Refugees & Migration ► Technology & Social Enterprise ► Women's Rights