► 40pct fewer attend Catalonia 'national day' independence rally in Barcelona
► Surveys now show more Catalans rejecting independence than supporting
Catalonia's annual 11th September Diada "National Day" demonstration in downtown Barcelona was marked yesterday by a much lower turnout than the previous year amid divisions among Catalan pro-independence civic associations and political parties over strategies and tactics for moving forward with the push for eventual secession of the region from Spain.
Serving in recent years as a mass forum in support of regional independence, this year's Diada demonstration turned out a total of 600,000 independence supporters, according to the official estimate by Barcelona's local Guardia Urbana police force. That figure represents 40 percent fewer participants than attended the 2018 pro-independence rally.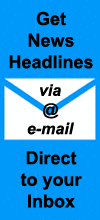 Organized by one of two leading pro-independence organizations, the Assemblea Nacional Catalana or ANC, with the support of the other main pro-independence organization, Òmnium Cultural, the rally Wednesday called on Catalonia's chief pro-independence political parties, PDeCAT (Partit Demòcrata Europeu Català) and ERC (Esquerra Republicana de Catalunya), to put aside their differences and reach a common strategy for obtaining independence from Spain.
An imminent focal point of those differences is how to pursue the independence drive after the upcoming Supreme Court sentencing, expected to be handed down in early October, of 10 Catalan pro-independence politicians and two former leaders of the ANC and Omnium Cultural, charged with rebellion, sedition and misuse of public funds in relation to events surrounding an unconstitutional October 2017 independence referendum and declaration of Catalonia's independence from Spain.
The PDeCAT, its fugitive leader and former Catalan regional President Carles Puigdemont and his successor in the Catalan presidency, Quim Torra, have come out decidedly in favour of continued open confrontation with the Spanish government as the only way to achieve independence. But, the ERC and its jailed leader and former Catalan regional Vice-President Oriol Junqueras, are in favour of a temporary detente with the Spanish government, enabling the pro-independence forces to recuperate and rebuild their movement, taking a more gradual path to eventual independence.
The divisions appear to have taken their toll on supporters of independence, who even at the height of the pro-independence movement were only ever shown by public opinion polls to number about half the Catalan population.
But in May, the Catalan regional government's own CEO survey of public opinion showed for the first time that the number of Catalans rejecting independence had grown by 4.5 percent to reach 48.6 percent of the population, as opposed to 47.2 percent in favour of independence. More recent private opinion polls have shown the same trend, with a poll for Barcelona-based newspaper El Periódico in July showing 48.3 percent against and 44 percent in favour of independence and a survey conducted last week for the conservative national daily La Razón similarly showing 47.7 percent against independence and 42.1 percent in favour.
► Read More in Spanish at La Vanguardia, El País and El Periódico …
► Read More in English at El País, Euronews and TheLocal.es …
► Click to read more news about Catalonia …
Check out more news from Spain about:
► Animal Welfare ► Corruption/Transparency ► Discrimination ► Education ► Children's Rights ► Environment & Sustainability ► Fair Trade & Development Aid ► Healthcare ► Historical Memory ► Housing & Homelessness ► Human Rights ► Justice ► Labour & Unemployment ► LGBT ► Peace & War ► Politics ► Poverty ► Refugees & Migration ► Technology & Social Enterprise ► Women's Rights

All images at ProgressiveSpain.com are the copyright of their respective authors/owners and are reproduced here for non-commercial, journalistic purposes in accordance with Fair Use doctrine. All other content is Copyright © 2015-2019 ProgressiveSpain.com and is licensed under a Creative Commons Attribution-NonCommercial-ShareAlike 4.0 International License.