► After 422 witnesses and 62 televised court sessions, trial enters final phase
► Supreme Court verdict, sentencing of separatist leaders expected in October
The testimony phase of Spain's high-profile trial of 12 defendants charged with rebellion, sedition and misuse of public funds in relation to events surrounding the October 2017 illegal referendum and declaration of Catalonia's independence from Spain came to an end Wednesday after 62 court sessions spread out over the last four months.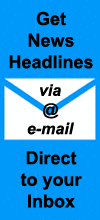 The seven Supreme Court justices hearing the case now retire to deliberate all the evidence over the coming weeks, with a final ruling and sentencing expected no earlier than October.
The last sessions of the court before entering the final sentencing phase focused on final arguments by state and public prosecuting attorneys that the accused relied on various levels of violence, conspiracy and the use of taxpayers' monies to achieve Catalonia's secession from Spain.
The prosecution arguments were rebutted by defense attorneys for the 12 defendants, claiming that the use of violence was never contemplated nor used in efforts to hold the independence referendum, which had been declared unconstitutional by Spain's Tribuna Constucional in advance.
In addition to the defense arguments presented by the accused, the Supreme Court judges will be considering the testimony of more than 400 other witnesses for the prosecution and defense brought before the court during the televised hearings of the testimony phase.
► Read More in Spanish at 20minutos, La Vanguardia and El País …
► Read More in English at France24, El País and The New York Times …
► Click to read more news about Spain's Justice System …
Check out more news from Spain about:
► Animal Welfare ► Corruption/Transparency ► Discrimination ► Education ► Children's Rights ► Environment & Sustainability ► Fair Trade & Development Aid ► Healthcare ► Historical Memory ► Housing & Homelessness ► Human Rights ► Justice ► Labour & Unemployment ► LGBT ► Peace & War ► Politics ► Poverty ► Refugees & Migration ► Technology & Social Enterprise ► Women's Rights

All images at ProgressiveSpain.com are the copyright of their respective authors/owners and are reproduced here for non-commercial, journalistic purposes in accordance with Fair Use doctrine. All other content is Copyright © 2015-2019 ProgressiveSpain.com and is licensed under a Creative Commons Attribution-NonCommercial-ShareAlike 4.0 International License.