► 4.1 million Spaniards now living in 'severe' social exclusion due to poverty
► Situation worse than before 'crisis', Spain's 'social mobility elevator' broken
A new report by Catholic church social services agency Cáritas says that poverty has left 8.5 million people excluded from social benefits and opportunities normally accorded members of society as a result of the lingering effects of the economic crisis that hit Spain more than decade ago.
According to the 8th annual report from Cáritas' Fundacion FOESSA research centre, the number of Spaniards living in social exclusion as a result of poverty remains higher than it was prior to the onset of the crisis in 2008, when an estimated 7.3 million people were said to have been locked in chronic poverty that kept them from accessing services and benefits.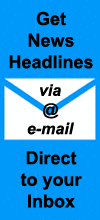 Of the 8.5 million people cited in the Cáritas report, an estimated 4.1 million are today living in situations of severe social exclusion, unable to access safe and affordable housing and suffering from persistent unemployment and underemployment. Most affected are large families, 33 percent of which are estimated to experience poverty and social exclusion, followed by single-parent families, 28 percent of which are similarly at risk.
All available evidence, said the report's authors, shows that Spain's "social mobility elevator" is broken, locking generations of families in a cycle of poverty and excluding them from even the most basic opportunities and benefits taken for granted by the vast majority of Spaniards.
► Read More in Spanish at Europa Press, El Diario and La Vanguardia …
► Click to read more news about Poverty in Spain …
Check out more news from Spain about:
► Animal Welfare ► Corruption/Transparency ► Discrimination ► Education ► Children's Rights ► Environment & Sustainability ► Fair Trade & Development Aid ► Healthcare ► Historical Memory ► Housing & Homelessness ► Human Rights ► Justice ► Labour & Unemployment ► LGBT ► Peace & War ► Politics ► Poverty ► Refugees & Migration ► Technology & Social Enterprise ► Women's Rights

All images at ProgressiveSpain.com are the copyright of their respective authors/owners and are reproduced here for non-commercial, journalistic purposes in accordance with Fair Use doctrine. All other content is Copyright © 2015-2019 ProgressiveSpain.com and is licensed under a Creative Commons Attribution-NonCommercial-ShareAlike 4.0 International License.