► Podemos gets Vice-Presidency, role in climate-change, environment policies
► PSPV's Puig pledges fairer federal funding for progressive agenda in Valencia
Following cliffhanger negotiations early Wednesday among leaders of Valencia's PSPV-PSOE Socialists, the regionalist Compromís party and regional affiliate of Unidas Podemos, the three parties reconfirmed the four-year-old 'Botanic Pact' that has enabled a progressive regional coalition government led by the Socialists for the past four years.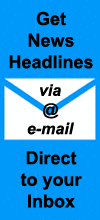 On Wednesday in Alicante, Valencian President Ximo Puig of the PSPV-PSOE inked the agreement with Compromís leader Monica Oltra and Unidas Podemos leader Rubén Martínez Dalmau that will make the latter a Vice-President in the Valencian regional government on a par with Oltra, who was the sole Vice-President in the Socialist-led government of the last four years.
In addition to holding the ministerial portfolio for Transparency in the new government, Martínez Dalmau will also coordinate an inter-departmental committee that will coordinate and align policies on climate change and the environment across the regional government.
The 'Botanic Pact II' between the three parties is so-called because the first tripartite accord that brought Puig to office in 2015 was signed by the parties' leaders in Valencia's Botanic gardens, ending years of rule in the community by the corruption-plagued conservative Partido Popular.
Puig, who on Thursday was voted into office for a second term as Valencian President, promised that he would make fair and equitable financing for Valencia from the central government in Madrid the pole star of his administration in order to fund progressive policies throughout the Valencian community.
► Read More in Spanish at El Periódico, La Vanguardia and Valencia Plaza …
► Click to read more news about Spain's Valencian Community …
Check out more news from Spain about:
► Animal Welfare ► Corruption/Transparency ► Discrimination ► Education ► Children's Rights ► Environment & Sustainability ► Fair Trade & Development Aid ► Healthcare ► Historical Memory ► Housing & Homelessness ► Human Rights ► Justice ► Labour & Unemployment ► LGBT ► Peace & War ► Politics ► Poverty ► Refugees & Migration ► Technology & Social Enterprise ► Women's Rights

All images at ProgressiveSpain.com are the copyright of their respective authors/owners and are reproduced here for non-commercial, journalistic purposes in accordance with Fair Use doctrine. All other content is Copyright © 2015-2019 ProgressiveSpain.com and is licensed under a Creative Commons Attribution-NonCommercial-ShareAlike 4.0 International License.