► Supreme Court chooses day after deadline for formation of new government
► Justices said to want to lessen political impact of final ruling in Franco case
Spain's Supreme Court is reportedly ready to issue a final ruling on the government's bid to remove the remains of former dictator Francisco Franco from their current place of honour inside the Basilica at the massive Valley of the Fallen mausoleum complex outside Madrid. Built by forced labour of thousands of Republican prisoners following Spain's bloody 1936-39 Civil War, the monument has housed the remains of the former dictator since his death in November 1975.
Sources have told Spanish news media that the Supreme Court justices hearing the appeal brought by the Franco family against the removal of the remains proposed by the government of President Pedro Sánchez are set to issue their ruling on 24th September.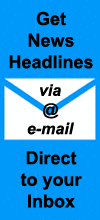 The Franco family has objected to the government's plan of removing the remains to a crypt at the Mingorrubio-El Pardo cemetery near Madrid, saying they either want Franco's remains left at the Valley of the Fallen site or reburied in a family-owned crypt in the downtown-Madrid cathedral of La Almudena. The government has objected that the cathedral site would create a high-profile pilgrimage venue for right-wing followers of the former dictator and present security risks that would be too difficult to manage.
According to the reports, the Supreme Court is ready to rule on the case but does not want its decision to impact one way or another on Spain's current political impasse. The anticipated date of 24th September falls one day after the deadline for formation of a new government and re-election of Sánchez as president of Spain, currently stalled in Spain's 350-member Congress of Deputies.
Should Sánchez fail to obtain sufficient votes to ensure his re-election, Congress will be automatically dissolved and new elections convened for 10th November, with a shortened campaign period of eight days beginning on 2nd November. Sources say the 24th September date was chosen because the Supreme Court wants its announcement of a final decision on the removal of the Franco remains from the Valley of the Fallen to be as far removed as possible from upcoming elections so as not to benefit one party or another in any election campaigning.
► Read More in Spanish at El País, Público and El Confidencial …
► Read More in English at AFP via France24 and Courthouse News …
► Click to read more news about Historical Memory in Spain …
Check out more news from Spain about:
► Animal Welfare ► Corruption/Transparency ► Discrimination ► Education ► Children's Rights ► Environment & Sustainability ► Fair Trade & Development Aid ► Healthcare ► Historical Memory ► Housing & Homelessness ► Human Rights ► Justice ► Labour & Unemployment ► LGBT ► Peace & War ► Politics ► Poverty ► Refugees & Migration ► Technology & Social Enterprise ► Women's Rights

All images at ProgressiveSpain.com are the copyright of their respective authors/owners and are reproduced here for non-commercial, journalistic purposes in accordance with Fair Use doctrine. All other content is Copyright © 2015-2019 ProgressiveSpain.com and is licensed under a Creative Commons Attribution-NonCommercial-ShareAlike 4.0 International License.