► Socialists want solo gov't with support from Podemos, who insist on coalition
► New elections in November, if PSOE unable to convince Podemos by 23 Sept
The Socialist party (PSOE) of Spanish President Pedro Sánchez began circulating Tuesday a detailed 370-point proposed governing program that it hopes will convince the leadership of its smaller left-wing rival Unidas Podemos (UP) to drop the latter's insistence on Sanchez forming a joint coalition government including UP ministers in favor of a confidence-and-supply arrangement that would allow the PSOE to govern on its own with UP support on specific legislation.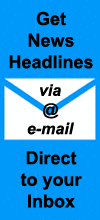 After UP torpedoed a first Sánchez bid to form a new government in July, the Socialists withdrew their offer of including Unidas Podemos ministers in a Sánchez-led government and throughout the month of August the two parties have been at loggerheads. The Socialists have insisted they can no longer trust their left-wing rivals and that a coalition government is no longer an option, while UP says it will only provide its votes to elect Sánchez as president if the PSOE accepts a coalition government, like it or not.
Sánchez faces a deadline for forming a new government of 23rd September, by which date he must secure enough votes for his candidacy in Congress from UP and other parties, while convincing the Catalan pro-independence ERC party to once again abstain in a yet-unscheduled second round of voting. If unsuccessful, Spain's parliament will be automatically dissolved and the country will face general elections in November, the fourth time Spanish voters have had to go to the polls in national elections in as many years.
Among the points of the proposed governing platform the Socialists have dubbed a 'Common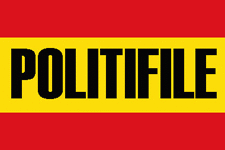 Progressive Program' are many items already aired by UP in a proposal sent to the PSOE in August, but rejected at the time by the PSOE leadership.
Some of the principal initiatives outlined in the PSOE program include: A partial reform of the country's labour laws, constitutionally guaranteed indexing of employee retirement pensions to the consumer price index, stepped up legal protection for women against sexual assault and rape, increases in the amount of maternal/paternal leave up to 16 weeks, a guaranteed minimum income for families at risk of poverty and free early-child education through a publicly funded and managed network of childcare centres.
Also among the 370 points in the proposed PSOE program are increased funding for scholarships and grants to ensure equal access to higher education, an indexed cap on residential rental costs to ensure availability of affordable housing to lower-income families and elimination of co-payments for prescribed medications and inclusion of dental care in the national health service.
The Socialists are meeting with other political parties whose support they need this week, but say they want UP to agree to have negotiating teams from the two parties sit down to address the points of the Socialists' proposal before Sánchez will agree to talk with UP leader Pablo Iglesias, who remains steadfast in his demands that the Socialists accept UP ministers in a coalition government. Sánchez has insisted that there will be no coalition and that UP could avoid new elections by using its votes to install a Socialist government that would commit to abiding by a mutually agreed-upon governing program.
Voter opinion surveys released at the weekend suggested that the Socialists would actually increase their vote share to 33.4 percent and gain additional seats in Congress, were Spaniards forced to return to the polls for new general elections in November.
Yet although the surveys project Unidas Podemos would lose votes and seats in Congress in the event of new elections, the upshot is that even with another general election round, the PSOE would be in much the same position — once again, having to rely on the votes of UP deputies in Congress in order for Sánchez to form a new government.
► Read More in Spanish at Sexta Noticias, 20minutos and El País …
► Read More in English at El País , The Irish Times and Reuters …
► Click to read more news about Politics in Spain …
Check out more news from Spain about:
► Animal Welfare ► Corruption/Transparency ► Discrimination ► Education ► Children's Rights ► Environment & Sustainability ► Fair Trade & Development Aid ► Healthcare ► Historical Memory ► Housing & Homelessness ► Human Rights ► Justice ► Labour & Unemployment ► LGBT ► Peace & War ► Politics ► Poverty ► Refugees & Migration ► Technology & Social Enterprise ► Women's Rights

All images at ProgressiveSpain.com are the copyright of their respective authors/owners and are reproduced here for non-commercial, journalistic purposes in accordance with Fair Use doctrine. All other content is Copyright © 2015-2019 ProgressiveSpain.com and is licensed under a Creative Commons Attribution-NonCommercial-ShareAlike 4.0 International License.