► Two lynx cubs born to mother released into wilds of Extremadura in 2015
► Nationwide, native lynx reintroduction program has seen 35 new cubs in 2019
Two new Iberian lynx cubs have been detected by wildlife workers in the Extremaduran province of Caceres, marking the first time in 40 years that the native species has been known to reproduce in Caceres and bringing to a total of 35 the number of Iberian lynx cubs born in the wild across Spain this year.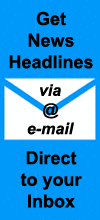 The two new lynx cubs are believed to have been born in May to a female lynx named Miera, who was born in captivity in 2015 and released into a mountainous area of Extremadura in 2016. Miera is believed to have mated with a male lynx known as Negral, who was born in captivity in 2016 and released into the mountains of Toledo in 2017.
Wildlife workers for the regional government of Extremadura say they became became aware of the cubs in August after tracking the two adult lynxes via transmitters on special collars they have been fitted with.
The Iberian lynx is a species of wild feline native to Spain and Portugal and is considered the most endangered feline species on the planet. A program launched in Spain in 2014 to reintroduce Iberian lynx into the wilds has resulted in 90 lynx now living across five distinct habitat areas, with 17 females of reproductive age having given birth to 35 cubs during 2019 alone.
► Read More in Spanish at El Confidencial and La Vanguardia …
► Click to read more news about Animal Welfare in Spain …
Check out more news from Spain about:
► Animal Welfare ► Corruption/Transparency ► Discrimination ► Education ► Children's Rights ► Environment & Sustainability ► Fair Trade & Development Aid ► Healthcare ► Historical Memory ► Housing & Homelessness ► Human Rights ► Justice ► Labour & Unemployment ► LGBT ► Peace & War ► Politics ► Poverty ► Refugees & Migration ► Technology & Social Enterprise ► Women's Rights

All images at ProgressiveSpain.com are the copyright of their respective authors/owners and are reproduced here for non-commercial, journalistic purposes in accordance with Fair Use doctrine. All other content is Copyright © 2015-2019 ProgressiveSpain.com and is licensed under a Creative Commons Attribution-NonCommercial-ShareAlike 4.0 International License.