Spain's PACMA animal-rights party has announced its slate of candidates for 2nd December regional elections in Andalucía, saying the party is campaigning not only for greater protection of animals in Spain's largest autonomous region, but also on a platform calling for social and economic justice and preservation of the natural environment.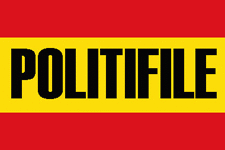 A 13-year-old Spanish activist organization and political party primarily focused on advocating against cruelty and abuse of animals, the Partido Animalista Contra el Maltrato Animal (Animalist Party Against Mistreatment of Animals), faces an uphill battle in a crowded field of 26 political parties and five electoral coalitions vying for seats in the regional parliament.
Known for its stance against bullfighting and animal cruelty in industrial farming operations and circus acts across Spain, in the last regional elections in Andalucía the party quadrupled the number of votes it received. Since then, the party's animal-rights activism has grown in  the region and in the current election campaign it is fielding eight candidates, four men and four women, running in the provinces of Málaga, Cádiz, Almería, Córdoba, Granada, Jaén, Huelva and Sevilla.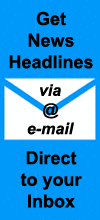 Despite the odds in such a crowded field, PACMA says it hopes its campaigning will shine a light on the need to strengthen animal protection laws in Andalucía and contribute to making the region a pioneer in matters of animal welfare across Spain. While defending the environment and social justice, the party says its candidates will campaign to stop bullfighting, hunting and the abandonment and the sacrifice of animals in kennels and shelters.
At the national level, PACMA also says it hopes to win a seat in Spain's Congress in the next general elections, having been denied representation in 2016 even though the party won 284,848 votes for 1.19 percent of the total vote nationwide. Despite that showing, Spain's skewed electoral legislation benefiting larger incumbent parties meant the party was not awarded any seats in the Congress of Deputies, the lower house of parliament, nor did it win any seats in the Senate.
► Read More in Spanish at Diario Sur, Cordópolis and Europa Press …
► See full list of PACMA candidates in Andalucía, here …
► Click to read more about Animal Rights & Animal Welfare in Spain …
Check out more news from Spain about:
► Animal Welfare ► Corruption/Transparency ► Discrimination ► Education ► Children's Rights ► Environment & Sustainability ► Fair Trade & Development Aid ► Healthcare ► Historical Memory ► Housing & Homelessness ► Human Rights ► Labour & Unemployment ► LGBT ► Peace & War ► Politics ► Poverty ► Refugees & Migration ► Technology & Social Enterprise ► Women's Rights