A Spanish artist from Galicia on Wednesday painted a red dove of peace and the words Por la Libertad! (For Liberty) on the tomb of former Spanish dictator Francisco Franco in the Basilica at the Valley of the Fallen monument outside Madrid.
The protest action, which immediately made news headlines and went viral on social media, came just 48 hours after Spanish Vice-President Carmen Calvo and Vatican Secretary of State Cardinal Pietro Parolin met in Rome to discuss the impending disinterment and removal of the former dictator's remains by the government of President Pedro Sánchez.
► ► CLICK ABOVE TO WATCH VIDEO ► ►
In an act of protest, artist Enrique Tenreiro walked calmly up to the Franco tomb in front of the altar at the Basilica, knelt down as if to pray and in just over one minute used red paint to draw a likeness of the dove of peace designed by artist Pablo Picasso, along with the slogan in favor of freedom. Pulled away from the tomb by guards, Tenreiro called out that the paintings was "for liberty and for the reconciliation of all Spaniards," adding that he had "nothing against Franco".
Tenreiro's action came amid ongoing speculation in the Spanish media over what exactly was discussed between Calvo and Parolin during their meeting. Afterwards, Calvo publicly affirmed that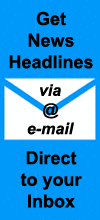 along with Franco's disinterment from the Valley of the Fallen, she and Parolin had also discussed the government's desire that former dictator's remains not be re-interred in Madid's Almudena Cathedral, where the Franco family has a crypt and says it intends to bury the former dictator if he is removed from the current site.
The Vatican Secretary of State's office countered with a cool diplomatic statement, denying that any negotiations are underway to stop Franco's re-burial at the Almudena Cathedral or that the cathedral had been discussed at all. To which Calvo again insisted that the matter of Franco's re-interment had indeed been on the table in the meeting.
While the removal of Franco's remains from the Valley of the Fallen appear to be imminent, the Sánchez government apparently wishes to avoid at all costs their relocation to the high-visibility location of the Almudena Cathedral, less than two minutes away from Spain's Royal Palace in downtown Madrid.
The government's decision to move Franco from the Basilica at the Valley of the Fallen, where he was buried in a state funeral in 1975, was ratified last month in an historic 174-2 vote by Congress, with 164 abstentions from the conservative Partido Popular (PP) and centre-right Ciudadanos parties.
► Read More in Spanish at El Diario, El País and Público …
► Read More in English at El País and The Washington Post …
► Click to read more news about Franco & Historical Memory in Spain …
Check out more news from Spain about:
► Animal Welfare ► Corruption/Transparency ► Discrimination ► Education ► Children's Rights ► Environment & Sustainability ► Fair Trade & Development Aid ► Healthcare ► Historical Memory ► Housing & Homelessness ► Human Rights ► Labour & Unemployment ► LGBT ► Peace & War ► Politics ► Poverty ► Refugees & Migration ► Technology & Social Enterprise ► Women's Rights