Four migrants attempting to reach Spain died at the weekend and Spanish authorities are still searching for bodies of 13 others in the water off Cádiz, after the boat they were in travelling capsized at sea.
At the same time, the bodies of 13 migrants attempting to reach Spain's north African enclave city of Melilla have been recovered by Salvamento Marítimo coast guard boats after two boats they were in similarly capsized.

► ► CLICK ABOVE TO WATCH VIDEO ► ►
The reports of the deaths and missing continue as the government's Interior Ministry announced that as of 30th October the number of migrants reaching Spanish territory by boat this year has soared to a total of 47,684, more than all the migrants reaching Spain by boat in the past six years.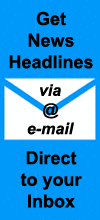 The influx of migrants from North and sub-Sahara Africa and beyond attempting to cross the Mediterranean to Spain from Morocco set off alarm bells within the government of President Pedro Sánchez, which has made clear the government's official position that Spain is not a position to grant legal status to all migrants who wish to reach Europe via Spanish territory.
The International Organization for Migration (IOM) places the number of migrants who died at sea while trying to reach Spanish shores at 564 during the first eight months of the year, more than doubling the 224 who died while attempting dangerous sea crossings during all of 2017.
► Read More in Spanish at El País, RTVE and Europa Press…
► Click to read more news about Migrants and Refugees in Spain …
Check out more news from Spain about:
► Animal Welfare ► Corruption/Transparency ► Discrimination ► Education ► Children's Rights ► Environment & Sustainability ► Fair Trade & Development Aid ► Healthcare ► Historical Memory ► Housing & Homelessness ► Human Rights ► Labour & Unemployment ► LGBT ► Peace & War ► Politics ► Poverty ► Refugees & Migration ► Technology & Social Enterprise ► Women's Rights