After a four-day voyage across the Mediterranean, a rescue vessel operated by non-governmental organization Proactiva Open Arms docked in Barcelona on Wednesday and disembarked 60 migrants pulled from Eastern Mediterranean waters off Libya last week, following Italy's continued refusal to allow NGO rescue ships bearing migrants rescued at sea to dock at Italian ports.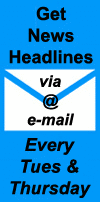 The migrants, including 50 men, five women and five children, were immediately taken into the care of the Spanish Red Cross. Spanish authorities have granted the migrants 45 days to receive medical treatment and counseling, at the end of which they must either have applied for and be able to substantiate their right to asylum under European law or face deportation to their home countries.
The arrival of the rescue ship operated by Barcelona-based Open Arms marks the second time in two weeks that Spanish ports have received an NGO-operated vessel to bring migrants rescued at sea in the Eastern Mediterranean that had been refused permission to dock at the closest available ports in Italy or Malta. In mid-June, the NGO-operated vessel Aquarius docked in Valencia and disembarked 629 migrants from 26 different countries, who had been rescued from capsizing rubber boats in waters off Libya in the Eastern Mediterranean.
The Aquarius crisis, which saw the ship adrift at sea for 10 days as Italy's new government steadfastly refused to allow the vessel to unload the migrants at Italian ports, sparked a crisis in EU immigration policy that led to last week's summit of European leaders in Brussels. As a result of that meeting, Spain is to receive more than 25 million euros in new funding to help it manage the growing influx of migrants from Sub-Saharan and North Africa across the straits of Gibraltar.
► Read More in Spanish at El País, Europa Press and El Periódico …
► Click to read more news about Refugees & Migration to Spain …
Check out more news from Spain about:
► Animal Welfare ► Corruption/Transparency ► Discrimination ► Education ► Environment & Sustainability ► Fair Trade & Development Aid ► Healthcare ► Historical Memory ► Housing & Homelessness ► Human Rights ► Labour & Unemployment ► LGBT ► Peace & War ► Politics ► Poverty ► Refugees & Migration ► Technology & Social Enterprise ► Women's Rights