Spain's new Justice Minister, Dolores Delgado, said Wednesday that the Socialist government of President Pedro Sánchez is studying how it can annul a title of nobility granted by the outgoing Partido Popular (PP) government to the granddaughter of former Spanish dictator Francisco Franco just 24-hours before former President Mariano Rajoy was removed from office in a no-confidence vote of Congress.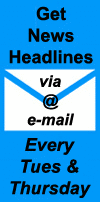 On 31st May, the PP's Justice Minister Rafael Catalá signed a last-minute ministerial order granting the noble title of Grandee of Spain and Duchess of Franco to Carmen Martínez Bordiu, Franco's only granddaughter. Martínez Bordiu previously requested the title be transferred to her after the death last year of her mother, Carmen Franco Polo, who was Franco's daughter and had held the title since its creation by Royal Decree in 1975 by former King Juan Carlos I.
Speaking to reporters Wednesday, Spain's new Justice Minister said that the Sánchez government is investigating whether or not the noble title of Duchy of Franco is in violation of Spain's 2007 Law of Historical Memory. That legislation, passed during the previous Socialist administration of then-President José Luis Rodríguez Zapatero, forbids glorification of those who participated in the 1936 military uprising led by Franco against the democratically elected Republican government or extolling the presumed virtues of the Franco dictatorship, which lasted from the end of the 1936-39 Spanish Civil War through Franco's death in 1975.
At issue is a flaw in the 1948 Royal Decree governing succession of noble titles in Spain, which provides only for the granting and transfer of nobility but does not provide for the annulment or removal of a title. In order to remove the Duchy of Franco title from Martínez Bordiu, the government may first have to pass legislation in Congress amending the 1948 decree to allow annulment of a title, then proceed to try to remove the title from Franco's granddaughter on the grounds that its existence violates the country's 2007 Historical Memory legislation.
► Read More in Spanish at Público, 20minutos and El Periódico …
► Click to read more news about Spain's Historical Memory movement …
Check out more news from Spain about:
► Animal Welfare ► Corruption/Transparency ► Discrimination ► Education ► Environment & Sustainability ► Fair Trade & Development Aid ► Healthcare ► Historical Memory ► Housing & Homelessness ► Human Rights ► Labour & Unemployment ► LGBT ► Peace & War ► Politics ► Poverty ► Refugees & Migration ► Technology & Social Enterprise ► Women's Rights