After eight months in preventive detention awaiting trial on multiple charges that include rebellion and misuse of public funds in relation to Catalonia's unconstitutional 1st October independence referendum, six of nine Catalan secessionist leaders being held in Madrid jails on Tuesday began their transfer to detention facilities closer to home in Catalonia.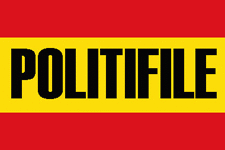 Former Catalan Vice-President Oriol Junqueras and former regional cabinet minister Raül Romeva, along with Jordi Sànchez and Jordi Cuixart, the two former leaders of pro-independence organizations ANC and Omnium Cultural, left Madrid Tuesday en route to the Lledoners prison facility in Barcelona province, while the former speaker of the Catalan Parlament, Carme Forcadell, and ex-cabinet minister Dolors Bassa began their transfer to a prison near Figueres. Three additional former Catalan ministers, Josep Rull, Jordi Turull and Joaquim Forn, are expected to likewise be transferred from Madrid to detention facilities in Catalonia in the coming hours.
The prisoners' transfer follows culmination of the first phase of a Supreme Court case against Catalonia's former president, Carles Puigdemont, and 27 other Catalan pro-independence activists by Spain's Supreme Court on charges related to their roles in the region's 1st October independence referendum and related events, including the Catalan parliament's declaration of independence from Spain in late-October.
Supreme Court Judge Pablo Llarena has ruled that the prisoners being held in Madrid cannot be freed on bail while awaiting trial because he considers them to be flight risks and also liable to reincur in the crimes with which they've been charged, should they be released. But, last week the judge said that the location of the actual facilities in which the prisoners could be held was entirely up to the discretion of Instituciones Penitenciarias, the federal government department overseeing penitentiaries that is part of the Interior Ministry.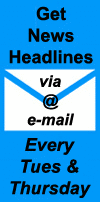 Since coming to power last month after ousting former Spanish President Mariano Rajoy through a no-confidence vote in Congress, new President Pedro Sánchez has reiterated that his government would consider moving the Catalan prisoners on humanitarian grounds to jails that were closer to their families and their lawyers, once judge Llarena had formally charged them and until the beginning of the oral phase of their trial later this year. Llarena is expected to issue final formal charges in the case this week.
In Lisbon on Monday, Sánchez responded to charges being made by the leadership of Rajoy's Partido Popular (PP) and the centre-right Ciudadanos party that the prisoners' transfer was payback to Catalan pro-independence parties who joined in the no-confidence vote to oust Rajoy and bring Sánchez's Socialist party (PSOE) to power. Sánchez told reporters that the move has "no political implications" and that his government was "simply complying with penitentiary legislation" that recommends prisoners be held in jails as near as possible to their families and attorneys so that they can adequately plan their defense.
► Read More in Spanish at El País, El Periódico and Europa Press …
► Read More in English at El País and the Local …
Check out more news from Spain about:
► Animal Welfare ► Corruption/Transparency ► Discrimination ► Education ► Environment & Sustainability ► Fair Trade & Development Aid ► Healthcare ► Historical Memory ► Housing & Homelessness ► Human Rights ► Labour & Unemployment ► LGBT ► Peace & War ► Politics ► Poverty ► Refugees & Migration ► Technology & Social Enterprise ► Women's Rights