► Budget fixes, minimum wage hike part of plan to revert pensions deficit ►
Pedro Sánchez, general secretary of Spain's Socialist party (PSOE), has put forward an ambitious plan to begin to revert Spain' current deficit of 15 billion euros in the funding of worker pensions. The proposal, approved by the PSOE's executive committee on Monday, seeks to shore up the worker pensions system through a combination of taxing Spanish banks and the country's financial sector, while reassigning government spending priorities and raising the SMI minimum wage (Salario Interprofessional Minimo) to generate more social security tax revenue to fund pensions.
The financial taxation component of the plan, which Sánchez said he expects will be debated in the upcoming Congressional session later this year, foresees a levy on all transactions carried out by financial institutions as well as a direct tax on the profits of Spanish banks. Each tax would bring in between 800 million to 1 billion euros annually and would cover up to 13 percent of the annual pensions deficit, the rest to be made up by reassignment of 4.3 billion euros in annual government spending and the rise in social security tax revenues through he minimum wage hike.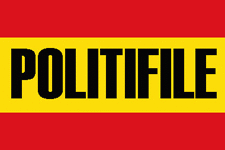 The PSOE plan, which brings the party closer to a proposal made two years ago by left-wing rival Podemos for a "solidarity tax" on banks to reverse the pensions deficit, was immediately criticized from both the Socialists' political left and right. Podemos general secretary Pablo Iglesias said the PSOE was simply imitating his party's earlier proposal while the Ciudadanos party leadership criticized the Socialists for "always" wanting to raise taxes — even though a tax increase to cut the pensions deficit is exactly what Ciudadanos and the Socialists had agreed in their failed bid to establish a governing coalition in 2016.
Sánchez blamed the huge deficit in Spain's worker pensions funding to draconian federal spending cuts made as part of the country's multi-year budget "reform" program, implemented from 2011-2015 by the governing Partido Popular (PP) under Spanish President Mariano Rajoy.
The PSOE leader justified his party's proposed taxes on banks and financial transactions, in particular, saying it is only right the financial sector contribute toward saving the country's employee pensions system, given that Spanish taxpayers contributed 77 billion euros to rescue the banking system during the country's multi-year economic crisis that stemmed from the global mortgage default-swap debacle that rocked Europe and Spain in 2008.
► Read More in Spanish at El País, El Mundo and El Periódico …
► Click to read more news on Labour & Unemployment in Spain …