► Beginning Jan 2020 through March 2021, part-time prison eligibility kicks in
► Time served, special leave will combine to slash actual time spent behind bars
Obscured by national and international headlines announcing "lengthy" prison sentences handed down by Spain's Supreme Court to nine of 12 Catalan pro-independence leaders on Monday, a separate reality was lurking, one grasped immediately only by legal experts and relatively few journalists and their readers.
That is, that beginning in January 2020 and extending through March 2021, each of the nine Catalan pro-independence leaders convicted on combined charges of sedition, misuse of public funds and disobedience of court orders will become eligible for – and will almost certainly be granted — special leave that will require them only to report to their prisons for overnight stays on Monday-Thursday of each week.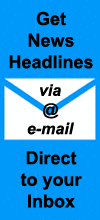 The sentences handed down Monday morning by the Supreme Court were immediately condemned by Catalonia's independence movement as "harsh" and as "revenge" on the part of the Spanish political and judicial establishment. Considering that the Supreme Court justices threw out the gravest charge of rebellion, the sentence of 13 years jail time handed down to former Catalan Vice-President Oriol Junqueras, and the sliding scale of lesser sentences meted out to eight other defendants in the trial seemed excessive to many, at least at face value.
But legal experts interviewed by Spanish news media soon began to point out that because all the defendants would receive credit for having already served up to two years of their sentences while under preventive detention during the trial, each will soon become eligible for special permissions that Spanish penitentiary legislation allows local prison authorities to grant to convicts considered not to be violent threats to society.
What's more, the nine convicted Catalan secessionist leaders are currently being held and will serve out their sentences in prisons in their native Catalonia, which is the only one of Spain's 17 autonomous regional communities that enjoys devolved jurisdiction over prison regulations and conditions. Comparative studies of the penitentiary systems in Catalonia versus the rest of Spain show Catalan prison authorities considerably more lenient in granting special permissions such as temporary leave to prisoners.
Because of the devolved jurisdiction in Catalonia, administration of prisons falls to the regional Generalitat government, currently controlled by pro-independence political parties. Local prison authorities in Catalonia employed by the pro-independence Generalitat will decide what special permissions will be granted to the nine jailed secessionist leaders, making it highly likely that immediately upon becoming eligible they will be allowed to come and go from their respective prison for three-day weekends and with only sleepover requirements Monday-Thursday.
The sliding scale for special leave available to the respective secessionist leaders over the next 18 months is as follows:
► Jordi Sànchez y Jordi Cuixart, each sentenced to nine years in prison – eligible for special leave in January 2020;
► Joaquim Forn, sentenced to 10 years, 6 months in prison — eligible for special leave in June 2020;
► Josep Rull, sentenced to 10 years, 6 months in prison — eligible for special leave in November 2020;
► Carme Forcadell, sentenced to 11 years, 6 months in prison – eligible for special leave in February 2021;
► Raül Romeva, Jordi Turull and Dolors Bassa, each sentenced to 12 years in prison – eligible for special leave in February 2021; and,
► Oriol Junqueras, sentenced to 13 years in prison – eligible for special leave in March 2021.
Catalan prison authorities have the next two months in which to review the Supreme Court sentence and decide in which prison each of the convicted Catalan leaders will serve their jail term and under what conditions, including the granting of special permissions.
► Read Original News Sources in Spanish: El Diario, La Sexta & La Vanguardia…
► Read report in English comparing Catalan & Spanish penitentiary systems…
► Click to read more news about Catalonia …
Check out more news from Spain about:
► Animal Welfare ► Corruption/Transparency ► Discrimination ► Education ► Environment & Sustainability ► Fair Trade & Development Aid ► Healthcare ► Historical Memory ► Housing & Homelessness ► Human Rights ► Labour & Unemployment ► LGBT ► Peace & War ► Politics ► Poverty ► Refugees & Migration ► Technology & Social Enterprise ► Women's Rights

All images at ProgressiveSpain.com are the copyright of their respective authors/owners and are reproduced here for non-commercial, journalistic purposes in accordance with Fair Use doctrine. All other content is Copyright © 2015-2019 ProgressiveSpain.com and is licensed under a Creative Commons Attribution-NonCommercial-ShareAlike 4.0 International License.