► PSOE pledges 'New Green Deal', Podemos wants state-run renewables utility
►Más País calls for environmental sustainability inclusion in Spain's Constitution
It seemed only a matter of time before Spain's three national left-of-centre parties would begin to compete for the "green vote", going after both traditional environmentalist voters and the new wave of Spanish youth who have signed onto the "Fridays for Future" protests against climate change and are newly eligible to vote for the first time in the upcoming 10th November general election.
Last month, acting President Pedro Sánchez of the Socialist party (PSOE) signaled that the growing climate emergency awareness among young voters would be a focus of his party's election campaign, pledging during a visit to the United Nations in New York that a newly returned PSOE government would implement a version of the "Green New Deal" program proposed by U.S. congressional Representative Alexandria Ocasio-Cortez that has gained popularity among the youth of America and worldwide.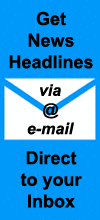 To be fair, Sánchez has shown prior commitment to environmental protection and reducing carbon emissions in the fight to reverse climate change, having launched an Ecological Transition Ministry on taking office last year and naming longtime environmentalist and respected former director of the Paris-based IDDRI environmental think-tank Teresa Ribera Rodríguez to lead the ministry.
As part of 35 social commitments that form part of the PSOE's electoral program made public by Sánchez last week, included was a pledge to end electricity generated by fossil fuels by 2050 — with the caveat that the transition to a fossil-fuel-free economy must be implemented in a manner that is "fair and without increasing electricity prices", especially for the most vulnerable sectors of society.
That's not enough for the newly formed Más País party of former Podemos leader Íñigo Errejón, however. Having completed the coup of carving off nearly all the regional leadership and bases of the EQUO environmentalist party from the rival Unidas Podemos coalition, Más País announced last week that it is placing protection of the environment and the fight against climate change at the heart of its political project.
To whit, Errejón's new party says that once its candidates are elected to Congress, it aims to force Spain's government to work more decidedly toward combating carbon emissions and climate change by pushing for inclusion of environmental sustainability as a basic precept within Article 1 of the Spanish Constitution.
Unidas Podemos, which despite the near-complete EQUO defection to Más País has managed to retain the green party former leader Juantxo López de Uralde within its ranks, last week unveiled its own environmental program. Unidas Podemos leaders say its necessary to move beyond the "Green New Deal" concept of combining economic growth with investment in green technologies and environmental protection, focusing on attacking structural deficiencies in the economy that they say undercut Spain's ability to fully address the global climate emergency.
Having identified the problems of carbon emissions and climate change as structural in nature, Unidas Podemos is calling for creation of a new state-run energy utility that would employ renewable energy sources to compete with private electricity and natural gas companies. That, says Unidos Podemos, would allow Spain to reach a zero carbon-emissions goal sooner than the 2050 target proposed by the PSOE, while delivering lower electricity bills for consumers and ensuring that "no one suffers from energy poverty" in Spain.
► Read Original News Sources in Spanish: 20minutos, Público & Cuarto Poder…
► Click to read more news about Politics in Spain …
Check out more news from Spain about:
► Animal Welfare ► Corruption/Transparency ► Discrimination ► Education ► Environment & Sustainability ► Fair Trade & Development Aid ► Healthcare ► Historical Memory ► Housing & Homelessness ► Human Rights ► Labour & Unemployment ► LGBT ► Peace & War ► Politics ► Poverty ► Refugees & Migration ► Technology & Social Enterprise ► Women's Rights

All images at ProgressiveSpain.com are the copyright of their respective authors/owners and are reproduced here for non-commercial, journalistic purposes in accordance with Fair Use doctrine. All other content is Copyright © 2015-2019 ProgressiveSpain.com and is licensed under a Creative Commons Attribution-NonCommercial-ShareAlike 4.0 International License.