► Court will hear environmentalist lawsuit, halts proposed changes to plan
► Motorists again face fines for circulating downtown without required permits
A Madrid district court judge on Friday blocked an attempt by the city's new mayor, José Luis Martínez-Almeida of the conservative Partido Popular, to impose a three-month moratorium on fines for violation by motorists of the 'Madrid Central' program to combat air pollution in the Spanish capital.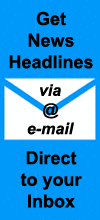 Martínez-Almeida campaigned for mayor on pledges to dismantle the plan devised by the progressive administration of former Mayor Manuela Carmena and almost immediately upon being sworn into office announced a 90-day freeze on fines directed at motorists circulating without the required permits in Madrid's heavily congested downtown area.
Environmentalist organizations Ecologistas en Acción and Greenpeace España subsequently filed lawsuits requesting an injunction against proposed changes to the Madrid Central plan that they said would be prejudicial to the health of residents of the capital and violate European Union air-quality directives.
On Friday, Judge Jesús Torres Martínez agreed to admit the lawsuit and said that until the case is decided the Martínez-Almeida administration could not lift the fines for violators of the anti-pollution plan. The case is expected to take three to four months to run its course, with a decision handed down by the court no sooner than October or November.
► Read More in Spanish at El Diario, Público and El País …
► Click to read more news about Environment & Sustainability in Spain …
Check out more news from Spain about:
► Animal Welfare ► Corruption/Transparency ► Discrimination ► Education ► Children's Rights ► Environment & Sustainability ► Fair Trade & Development Aid ► Healthcare ► Historical Memory ► Housing & Homelessness ► Human Rights ► Justice ► Labour & Unemployment ► LGBT ► Peace & War ► Politics ► Poverty ► Refugees & Migration ► Technology & Social Enterprise ► Women's Rights

All images at ProgressiveSpain.com are the copyright of their respective authors/owners and are reproduced here for non-commercial, journalistic purposes in accordance with Fair Use doctrine. All other content is Copyright © 2015-2019 ProgressiveSpain.com and is licensed under a Creative Commons Attribution-NonCommercial-ShareAlike 4.0 International License.