► Congress debate to kick off Monday 22nd July, first vote to take place next day
► Unidas Podemos votes crucial, but Sánchez continues to balk at coalition gov't
Spain's acting President Pedro Sánchez has decided on Monday 23rd of July as the date for opening debate in Spain's 350-member Congress of Deputies on his candidacy for re-election to the Spanish presidency.
Meritxell Batel, president of the Congress, announced the date yesterday after consultation with Sánchez by telephone from Brussels, where he was attending the EU leaders' summit to name the top candidates for new leadership positions in the European Union.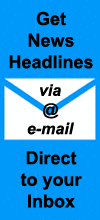 Sánchez's Socialist party (PSOE) won the most votes in the country's 26th May general elections, securing 123 seats in Congress but falling short of an absolute majority of seats required to become president on a first ballot by members of Congress. He must now win the backing of the populist leftwing Unidas Podemos coalition and other smaller regional parties in order to become Spain's next president.
While Sánchez has lined up the backing from the smaller parties, Unidas Podemos has so far insisted that in exchange for its 43 votes in Congress the Socialist president must agree to a coalition government, with ranking members of the Unidas Podemos coalition serving in his cabinet. Spokespersons for the PSOE have so far said the president will not do so, but will only agree to appointing select non-partisan independent figures to his cabinet who are mutually agreeable to both Unidas Podemos and the Socialists.
Following his speech on 22nd July that will open debate on his candidacy, the first vote by Congress to approve or reject Sánchez as president will take the following day. If the candidate does not obtain an absolute majority on the first vote, Sánchez will have a second chance 48 hours later to win by a simple majority of all votes cast — in which case abstentions by other parties could also work in his favor.
If Sánchez fails to win election by Congress in either of those votes, a 60-day period of negotiation begins. By the end of those two months, the candidacy must again be put up for a vote or Congress will automatically be dissolved and the country will face its fourth general election in four years.
► Read More in Spanish at El País, 20minutos and El Diario …
► Click to read more news about Politics in Spain …
Check out more news from Spain about:
► Animal Welfare ► Corruption/Transparency ► Discrimination ► Education ► Children's Rights ► Environment & Sustainability ► Fair Trade & Development Aid ► Healthcare ► Historical Memory ► Housing & Homelessness ► Human Rights ► Justice ► Labour & Unemployment ► LGBT ► Peace & War ► Politics ► Poverty ► Refugees & Migration ► Technology & Social Enterprise ► Women's Rights

All images at ProgressiveSpain.com are the copyright of their respective authors/owners and are reproduced here for non-commercial, journalistic purposes in accordance with Fair Use doctrine. All other content is Copyright © 2015-2019 ProgressiveSpain.com and is licensed under a Creative Commons Attribution-NonCommercial-ShareAlike 4.0 International License.