► 'Better to be jailed than complicit' says migrant rescue NGO's founder
► Group will no longer abide by accord to desist from active rescue efforts
Spanish migrant and refugee rescue organization Proactiva Open Arms has vowed to return to the Eastern Mediterranean to rescue migrants and refugees stranded at sea and says it is willing to see its activists face jail time for doing so in contravention of Spanish government policy.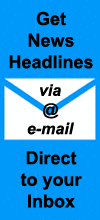 The Barcelona-based NGO was formed four years ago in response to the flood of Syrian and Iraqi refugees attempting to reach Europe via the eastern Mediterranean in 2015. Earlier this year, the organization's flagship was impounded in the port of Barcelona by Spanish authorities for nearly 100 days until an accord was reached in April that granted permission to the group to carry humanitarian aid to refugee camps in Greece.
The condition for allowing the Open Arms ship to set sail in April was that it not actively seek out stranded "boat people" trying to make the dangerous Mediterranean crossing from North Africa to Europe, either on the ships outward voyage or its return to port in Spain.
Now however, faced with what the organization sees as an emergency situation and the imperative to save lives of migrants and refugees trying to reach Europe via the Mediterranean, Open Arms says it will sail once again in an effort to find stranded migrant boats and transport their occupants to safety in Europe.
"We can't stand by, we're upping anchor and setting sail," Open Arms founder Oscar Camps told reporters this week. "Better to be jailed than to be complicit" in more deaths of migrants adrift in the Mediterranean, he said.
► Read More in Spanish at El Periódico, La Vanguardia and Europa Press …
► Click to read more news about Refugees & Immigration in Spain …
Check out more news from Spain about:
► Animal Welfare ► Corruption/Transparency ► Discrimination ► Education ► Children's Rights ► Environment & Sustainability ► Fair Trade & Development Aid ► Healthcare ► Historical Memory ► Housing & Homelessness ► Human Rights ► Justice ► Labour & Unemployment ► LGBT ► Peace & War ► Politics ► Poverty ► Refugees & Migration ► Technology & Social Enterprise ► Women's Rights

All images at ProgressiveSpain.com are the copyright of their respective authors/owners and are reproduced here for non-commercial, journalistic purposes in accordance with Fair Use doctrine. All other content is Copyright © 2015-2019 ProgressiveSpain.com and is licensed under a Creative Commons Attribution-NonCommercial-ShareAlike 4.0 International License.