► Spain falls from 'Top 10' list of European countries for first time since 2010
► From 2nd place in 2011-12, Spain fell to 9th in 2017-18, now ranked 11th
Spain has fallen out of the 'Top 10' European countries showing the highest regard for LGBT rights for the first time since an annual ranking was launched in 2010 by ILGA-Europe, the European section of the International Lesbian, Gay, Bisexual, Trans and Intersex Association.
According to ILGA-Europe, for the first time in 18 years Spain slid this year from the group of 10 countries showing the most respect for LGBT rights into 11th place, behind Malta, Belgium, Luxembourg, Finland, Denmark, Norway, Portugal, the UK, France and Sweden.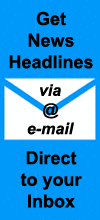 Among the points cited by the organization in determining Spain's diminished ranking were the disparity in the level of protective legislation and respect for LGBT rights among the country's 17 autonomous regions, only a handful of which have LGBT rights legislation on the books or recognize the rights of transgender individuals to self-identify as the gender of their choice.
Also noted was that nationwide in Spain, before a transgender individual can undergo a gender-assignment hormone therapy or begin the process leading to a surgical sex-change operation, he or she must undergo counselling as they are considered to be suffering from a syndrome called gender dysphoria (GD), or distress a person may feel due to their birth-assigned sex and gender not matching their gender identity.
Spain was listed at number five among European countries in respect for LGBT rights when the ILGA-Europe ranking was first launched in 2010 and reached number two in the annual ranking in 2011 and 2012. After hovering between third and sixth place from 2013 to 2016, Spain slid to ninth place in 2017 and again held that position in last year's ranking.
► Read More in Spanish at Publico and El Diario …
► Click to read more news about LGBT rights in Spain …
Check out more news from Spain about:
► Animal Welfare ► Corruption/Transparency ► Discrimination ► Education ► Children's Rights ► Environment & Sustainability ► Fair Trade & Development Aid ► Healthcare ► Historical Memory ► Housing & Homelessness ► Human Rights ► Justice ► Labour & Unemployment ► LGBT ► Peace & War ► Politics ► Poverty ► Refugees & Migration ► Technology & Social Enterprise ► Women's Rights

All images at ProgressiveSpain.com are the copyright of their respective authors/owners and are reproduced here for non-commercial, journalistic purposes in accordance with Fair Use doctrine. All other content is Copyright © 2015-2019 ProgressiveSpain.com and is licensed under a Creative Commons Attribution-NonCommercial-ShareAlike 4.0 International License.