► Catalans on trial for rebellion may attend first day of legislative session only
► Congress, Senate to rule whether to suspend five politicos for duration of trial
Spain's Supreme Court has ruled that Catalan secessionist leaders currently under preventive detention while standing trial in Madrid on charges of rebellion and sedition will be granted leave to attend the inaugural session of Spain's Congress and Senate on 21st May, following their election in 28th April nationwide balloting.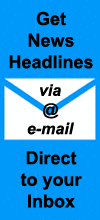 The court ruled Tuesday that Catalan pro-independence leaders Oriol Junqueras, Jordi Sànchez, Jordi Turull and Josep Rull will be allowed to travel under custody next Thursday to officially take up their elected seats in Spain's Congress, despite currently being on trial for rebellion and sedition for events related to Catalonia's illegal October 2017 referendum on independence from Spain. Fellow defendant Raul Romeva will likewise travel under custody to take up his elected seat in the Spanish Senate.
The ruling came in tandem with the court's denial of a request from the defendants that their trial be suspended because of their election to Spain's parliament. In its ruling, the court said it would only allow the five defendants to attend the initial sessions of the Congress and Senate, after which they must return to preventive custody to continue with their trial.
Under Spanish law, any defendant being tried on charges of sedition or rebellion is disqualified from holding public office until he or she is either acquitted of the charges or has served the term of the jail time or other penalties handed down following conviction on those charges.
The Supreme Court said that after the defendants in the trial return to the courtroom on 22nd May, it will be up to the respective houses of the Spanish parliament to rule on whether or not the five Catalan secessionist leaders should be suspended from their respective legislative chambers while their trial continues.
► Read More in Spanish at Público, Europa Press and La Sexta …
► Click to read more about the Catalan secessionist movement in Spain …
Check out more news from Spain about:
► Animal Welfare ► Corruption/Transparency ► Discrimination ► Education ► Children's Rights ► Environment & Sustainability ► Fair Trade & Development Aid ► Healthcare ► Historical Memory ► Housing & Homelessness ► Human Rights ► Justice ► Labour & Unemployment ► LGBT ► Peace & War ► Politics ► Poverty ► Refugees & Migration ► Technology & Social Enterprise ► Women's Rights

All images at ProgressiveSpain.com are the copyright of their respective authors/owners and are reproduced here for non-commercial, journalistic purposes in accordance with Fair Use doctrine. All other content is Copyright © 2015-2019 ProgressiveSpain.com and is licensed under a Creative Commons Attribution-NonCommercial-ShareAlike 4.0 International License.