? Gov't requirement for accurate logs of hourly work gets backing from ECJ
? 376K Spaniards had been working 2.96mn overtime hours weekly with no pay
The European Court of Justice (ECJ) ruled favourably Tuesday in a case presented to the court by the Audiencia Nacional legal counsel to the Spanish government, that the governments of all member states must implement an "objective, reliable and accessible" system whereby employers register all hours worked by employees on a daily basis.
The ECJ ruling provides support to the administration of President Pedro Sánchez in its rollout this week of new regulations that require businesses to log all employee hours in an effort to ensure just compensation for all time worked — particularly overtime hours, for which many Spanish employers have refused to pay their workers in the past. Employees often have an unfair disadvantage in such situations, as not everybody will be aware of employee law and their rights when working for an organisation. If any employee(s) feel unfairly treated, then they hold the right to seek the counsel of employment solicitors for further action, but more often than not, this may not happen.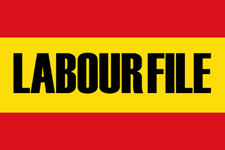 According to the most recent figures from Spain's EPA survey of the economically active population, 797,000 Spanish workers put in overtime hours weekly but nearly half of them (376,000) are never paid by their employers for the extra work. That amounts to 2.96 million hours of overtime each week that has heretofore gone unpaid by Spanish employers.
With a dearth of workplace inspectors due to a decade of austerity cuts imposed in response to Spain's economic crisis, the Sánchez government's Ministry of Labour last month announced it would require mandatory registries be kept in every workplace nationwide beginning Monday the 12th of May.
The move met with criticism from conservative politicians and complaints from employers' associations that the regulation was unworkable and the required logs were untenable in many workplace environments.
The ECJ ruling Tuesday, however, firmly establishes the Spanish government's right to require time clocks or similar logs of hours worked by employees and the responsibility of employers to maintain a record of hours work for review by Labour Ministry inspectors. On Monday, Labour Minister Magdalena Valerio said that employers across Spain appeared to not be taking the new regulations seriously and warned that ministry inspectors would begin requesting the logs in surprise visits to workplaces in order to ensure compliance — and levy stiff fines for those businesses not in compliance.
? Read More in Spanish at El Diario, El Confidencial and 20minutos …
? Click to read more news about Labour & Workers' Rights in Spain …
Check out more news from Spain about:
? Animal Welfare ? Corruption/Transparency ? Discrimination ? Education ? Children's Rights ? Environment & Sustainability ? Fair Trade & Development Aid ? Healthcare ? Historical Memory ? Housing & Homelessness ? Human Rights ? Justice ? Labour & Unemployment ? LGBT ? Peace & War ? Politics ? Poverty ? Refugees & Migration ? Technology & Social Enterprise ? Women's Rights

All images at ProgressiveSpain.com are the copyright of their respective authors/owners and are reproduced here for non-commercial, journalistic purposes in accordance with Fair Use doctrine. All other content is Copyright © 2015-2019 ProgressiveSpain.com and is licensed under a Creative Commons Attribution-NonCommercial-ShareAlike 4.0 International License.