► Native species' population has grown from 94 in 2004 to 686 across Spain
► 100mn euros from EU funded successful breeding, re-introduction to wild
Once on the endangered-species list, Spain's native Iberian lynx population is thriving, having grown from just 94 individual animals located in Andalucía in 2004 to nearly 700 nationwide in the most-recently conducted census by wildlife monitoring teams.
Thanks to a program funded with nearly 100 million euros from European Union's LIFE programme and Spanish government ministries, wildlife experts of Life+IBERLINCE successfully implemented a project for breeding the animals in captivity and re-introducing them into the wild that removed the Iberian lynx from the endangered species list in 2015.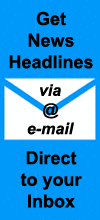 In Castilla-La Mancha, an additional 14 Iberian lynx raised in captivity were released into the wild on 9th May, joining 84 other animals previously released and now roaming free among the estimated 150 lynx that make up the lynx population in the region.
Through the Life+IBERLINCE project, a total of 70 lynx cubs have been raised in captivity for release into the wild in Castilla-La Mancha — in addition to 39 cubs born in the wild since the animals were reintroduced locally.
In 2002, there were only two known populations of the animals in Spain, both ranging across an area of just 125 square kilometers in Andalucía — one in Doñana in the province of Huelva and the other in Andújar, Jaén. Last year, Spain's Iberian lynx populations ranged across 3,064 square kilometers, located from spread across Andalucía to Extremadura, Castilla-La Mancha and into southern Portugal.
► Read More in Spanish at El País and Europa Press …
► Click to read more news about Animal Welfare …
Check out more news from Spain about:
► Animal Welfare ► Corruption/Transparency ► Discrimination ► Education ► Children's Rights ► Environment & Sustainability ► Fair Trade & Development Aid ► Healthcare ► Historical Memory ► Housing & Homelessness ► Human Rights ► Justice ► Labour & Unemployment ► LGBT ► Peace & War ► Politics ► Poverty ► Refugees & Migration ► Technology & Social Enterprise ► Women's Rights

All images at ProgressiveSpain.com are the copyright of their respective authors/owners and are reproduced here for non-commercial, journalistic purposes in accordance with Fair Use doctrine. All other content is Copyright © 2015-2019 ProgressiveSpain.com and is licensed under a Creative Commons Attribution-NonCommercial-ShareAlike 4.0 International License.