► All events involving bulls fell by 2.1% in 2018, with bullfighting falling 4.7%
► Animal rights activists say 8,400 bulls will die, 50,000 mistreated during 2019
Animal-rights activists have rallied in Madrid to protest the killing of more than 200 bulls nearly three dozen bullfights during the city's annual San Isidro festivities.
The protest was held as official figures were released that show bullfighting has fallen to an historic 15-year low since the government began compiling statistics in 2003 on the number of bullfights held in Spain each year.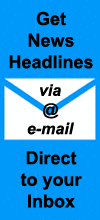 According to statistics compiled since 2003 by Spain's Ministry of Culture and Sport, the number of bullfights nationwide did grow from 1,947 initially registered in 2003 to a peak of 3,651 in 2007. But, with the onset of Spain's economic crisis the number began to decline steadily to reach just 1,521 last year.
While indicative of a trend, the decline is a long way from stopping bullfighting altogether in Spain. Animal-rights group AnimaNaturalis says that 204 bulls are scheduled to die in the ring in 34 separate bullfights during Madrid's annual San Isidro festivities, despite the fact that Spain's capital city currently has one of the most politically progressive municipal governments in the country.
Nationwide, says AnimaNaturalis, at least 8,400 bulls will die and more than 50,000 will be mistreated the many local festivals occurring across Spain this year that involve bull-running, bull-baiting or bull-fighting events.
The government-compiled bullfighting statistics for 2018 show the number of festival events of any kind involving bulls fell by 2.1 percent last year, while the number of bullfights fell by 4.7 percent.
In four regions of Spain, however, the number of bullfights actually rose in 2018 as compared to the year previous: Castilla-La Mancha, rising from 50 in 2017 to 61 last year; Valencia, from 20 to 23 in 2018; Navarra, from 15 to 20; and La Rioja, from six to eight year-on-year.
► Read More in Spanish at 20minutos, Público and La Tribuna de Albacete …
► Click to read more news about Animal Welfare in Spain …
Check out more news from Spain about:
► Animal Welfare ► Corruption/Transparency ► Discrimination ► Education ► Children's Rights ► Environment & Sustainability ► Fair Trade & Development Aid ► Healthcare ► Historical Memory ► Housing & Homelessness ► Human Rights ► Justice ► Labour & Unemployment ► LGBT ► Peace & War ► Politics ► Poverty ► Refugees & Migration ► Technology & Social Enterprise ► Women's Rights

All images at ProgressiveSpain.com are the copyright of their respective authors/owners and are reproduced here for non-commercial, journalistic purposes in accordance with Fair Use doctrine. All other content is Copyright © 2015-2019 ProgressiveSpain.com and is licensed under a Creative Commons Attribution-NonCommercial-ShareAlike 4.0 International License.