► Environmental groups join call for comprehensive climate-change legislation
► Groups urge symbolic declaration of international climate-change emergency
More than two-dozen leading non-governmental organizations, including some of Spain's main environmental campaigning groups, have called on the country's new Congress to take immediate action on climate change, including declaration of an international climate-change emergency.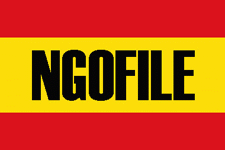 Ecologistas en Acción, Extinction Rebellion Spain, Fridays For Future (FFF), Greenpeace Spain, Juventud por el Clima, Madres por el Clima and Teachers For Future were among the organizations calling for immediate action by Spain's new government to curbed climate change.
Among the measures that should be implemented immediately, said the groups, are measures designed to reduce greenhouse gas emissions by 7 percent every year and to move to production of non-fossil fuel energy to meet the country's energy needs from 100 percent renewable sources.
Urging a symbolic declaration of an international climate-change emergency similar to recent declarations issued by the governments of Ireland and the United Kingdom, the Spanish NGOS called for Congress to enact comprehensive legislation to address climate change during the new legislative session.
► Read More in Spanish at El País, Cadena SER and The Objective …
► Click to read more news about Environment & Sustainability in Spain …
Check out more news from Spain about:
► Animal Welfare ► Corruption/Transparency ► Discrimination ► Education ► Children's Rights ► Environment & Sustainability ► Fair Trade & Development Aid ► Healthcare ► Historical Memory ► Housing & Homelessness ► Human Rights ► Justice ► Labour & Unemployment ► LGBT ► Peace & War ► Politics ► Poverty ► Refugees & Migration ► Technology & Social Enterprise ► Women's Rights

All images at ProgressiveSpain.com are the copyright of their respective authors/owners and are reproduced here for non-commercial, journalistic purposes in accordance with Fair Use doctrine. All other content is Copyright © 2015-2019 ProgressiveSpain.com and is licensed under a Creative Commons Attribution-NonCommercial-ShareAlike 4.0 International License.