Vice-President and Minister for Equality Carmen Calvo said Tuesday that the government of President Pedro Sánchez has set aside funding for the launch of a nationwide network of local municipal help centers to provide counselling and assistance to women and their children who are suffering from domestic abuse and gender violence.
In an interview with the Servimedia news agency, Calvo said that local centers in each of Spain's 8,116 municipalities will encourage women who are victims of violence at the hands of domestic partners or other men, but are afraid or otherwise reticent to file a formal complaint with law enforcement authorities, to take the intermediate step of speaking with local counselors at their town hall to obtain advice and assistance.

► ► CLICK ABOVE TO WATCH VIDEO ► ►
Calvo's comments come just days after police discovered the body of a 26-year-old woman from Vinaròs in Valencia's Castelló province who had been murdered by her partner, bringing the official number of women killed in incidents of gender violence to 16 so far this year. Of those, only one women had previously taken the step of calling the nationwide "016" hotline set up by the government to enable victims to denounce their agressors and initiate a formal complaint.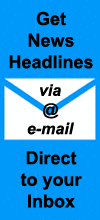 Calvo said the idea of opening local counselling centres in every municipality across Spain is designed to create "an immense network of protection and attention for battered women". Financing for the project will come from an additional 20 million euros earmarked in the federal budget as part of the 220 million euros in funding for the National Pact Against Gender Violence agreed to by Congress.
The local counselling and assistance program will be administered by each municipality as part of the devolved powers of government agreed by the Sánchez government with Spain's 17 autonomous communities, reversing the centralization of government finances and administration carried out under the previous government of President Mariano Rajoy of the conservative Partido Popular (PP).
As part of the redistribution of financial and administrative responsibility, half of the overall budget to fund the national pact against gender violence will be devolved to regional governments for disbursement to cover regional, provincial and municipal programs to combat gender violence and assist victims of domestic abuse in each autonomous community.
A total of 9.5 million euros will be specifically allotted to cover municipal programs designed to raise public awareness of the problems of gender violence, provide direct counselling and advice and provide assistance to women and children who are the victims of gender violence and domestic abuse.
► Read More in Spanish at El Economista, El Mundo and Público…
► Click to read more news about Gender Violence in Spain …
Check out more news from Spain about:
► Animal Welfare ► Corruption/Transparency ► Discrimination ► Education ► Children's Rights ► Environment & Sustainability ► Fair Trade & Development Aid ► Healthcare ► Historical Memory ► Housing & Homelessness ► Human Rights ► Justice ► Labour & Unemployment ► LGBT ► Peace & War ► Politics ► Poverty ► Refugees & Migration ► Technology & Social Enterprise ► Women's Rights

All images at ProgressiveSpain.com are the copyright of their respective authors/owners and are reproduced here for non-commercial, journalistic purposes in accordance with Fair Use doctrine. All other content is Copyright © 2015-2019 ProgressiveSpain.com and is licensed under a Creative Commons Attribution-NonCommercial-ShareAlike 4.0 International License.