A Spanish judge has ordered top officials of Spain's joint public-private armaments manufacturing and export company DEFEX to stand trial on charges of corruption in the sale of 48 million euros of weaponry and military equipment to Saudi Arabia.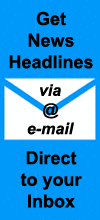 Following preliminary hearings of evidence presented by government prosecutors, judge José de la Mata of the Audiencia Nacional criminal court ruled evidence of money laundering and corruption involved in 11 separate DEFEX contracts for arms sales to the Saudis were sufficient to place nine officials of the company on trial.
In his ruling, the judge said there existed "solid and consistent" evidence that the DEFEX officials had paid huge commissions to intermediary arms brokers and bribes to high-ranking Saudi officials in violation of Spanish and European laws to to secure the armaments contracts, all of which dated from 2005-2014.
Three intermediaries allegedly receiving commissions as high as 20 percent of the value of contracts are charged along with DEFEX officials with crimes that include corruption in international trade deals, money laundering and criminal organization. Also named as defendants are DEFEX itself, along with associated companies Defence Development, Nytel Global and Metapor.
The case involving arms sales to Saudi Arabia marks the third trial ordered by the Audiencia Nacional criminal court targeting DEFEX corrupt practices in securing international arms sales contracts. The other two cases awaiting trial involve the sale and export of weaponry and military equipment by DEFEX to the governments of Angola and Cameroon.
DEFEX is jointly owned by the Spanish government, which holds a 51 percent stake in the company, and private investors who hold the remaining shares.
► Read More in Spanish at El País, Europa Press and La Vanguardia …
► Read More in English from the Associated Press …
► Click to read more news about Corruption & Transparency in Spain …
Check out more news from Spain about:
► Animal Welfare ► Corruption/Transparency ► Discrimination ► Education ► Children's Rights ► Environment & Sustainability ► Fair Trade & Development Aid ► Healthcare ► Historical Memory ► Housing & Homelessness ► Human Rights ► Labour & Unemployment ► LGBT ► Peace & War ► Politics ► Poverty ► Refugees & Migration ► Technology & Social Enterprise ► Women's Rights

All images at ProgressiveSpain.com are the copyright of their respective authors/owners and are reproduced here for non-commercial, journalistic purposes in accordance with Fair Use doctrine. All other content is Copyright © 2015-2019 ProgressiveSpain.com and is licensed under a Creative Commons Attribution-NonCommercial-ShareAlike 4.0 International License.