Spain's political parties are already vying for the vote of women in upcoming elections, amid the release of polling figures that suggest as many as 4 million women are still undecided as to which party they'll vote for in general elections slated for 28th April and regional, municipal and European parliamentary elections to be held on 26th May.
According to responses to the latest public opinion survey by the government's semi-autonomous Centro de Investigaciones Sociológicas (CIS, Centre for Sociological Research), nearly 58 percent of women voters in Spain do not yet know which party will receive their vote in the elections.
That percentage amounts to nearly 4 million votes, according to the CIS, which could be key to the election outcome. Acording to the CIS survey figures, so far women are more likely to cast their ballots for the country's two main political rivals, the Partido Popular (PP) and the Socialist party (PSOE), with newer and smaller parties Ciudadanos, Unidos Podemos and Vox apparently struggling to convince women to vote for them.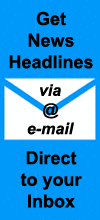 Competition to woo women voters has already geared up among the parties in the runup to International Women's Day this Friday and the media attention being paid to the second annual Huelga Feminista or Women's Strike called by feminist organisations and supported by the country's main trade unions.
The PSOE is pointing to the unprecedented number of women in cabinet-level posts in the government of President Pedro Sánchez and the party's track record of support for women's rights, highlighting the women ministers from the Sánchez cabinet who will be headlining election lists in Madrid, Barcelona and elsewhere.
PP leader Pablo Casado has proposed a national accord to combat the pay gap between men and women in the workplace while centre-right Ciudadanos is courting the women's vote through pre-campaign appearances by the popular Andalucia-born leader of the party in Catalonia, Inés Arrimadas, who it has named as number two on its list of candidates from Madrid in the upcoming national elections.
► Read More in Spanish at La Vanguardia, El País and Público …
► Read More in English at El País …
► Click to read more news about Women's Rights in Spain …
Check out more news from Spain about:
► Animal Welfare ► Corruption/Transparency ► Discrimination ► Education ► Children's Rights ► Environment & Sustainability ► Fair Trade & Development Aid ► Healthcare ► Historical Memory ► Housing & Homelessness ► Human Rights ► Labour & Unemployment ► LGBT ► Peace & War ► Politics ► Poverty ► Refugees & Migration ► Technology & Social Enterprise ► Women's Rights

All images at ProgressiveSpain.com are the copyright of their respective authors/owners and are reproduced here for non-commercial, journalistic purposes in accordance with Fair Use doctrine. All other content is Copyright © 2015-2019 ProgressiveSpain.com and is licensed under a Creative Commons Attribution-NonCommercial-ShareAlike 4.0 International License.