Accused Franco-era torturer Antonio González Pacheco, alias Billy el Niño ("Billy the Kid"), could finally face trial in Spain after a judge agreed for the first time to open an investigative hearing into allegations of torture of a left-wing militant by Pacheco and four other police agents on two occasions in 1971 and 1973.
Previous allegations against Pachecho, called "Billy the Kid" by his torture victims apparently because of his penchant for twirling his service revolver on his trigger finger like the famous 19th-century American outlaw, have all been dismissed by Spanish courts because of the Amnesty Law agreed by Spain's political parties in 1977, which has shielded Franco-era torturers from prosecution for all penal infractions except those that could be considered crimes against humanity under international law.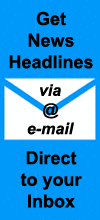 But on Thursday, Judge María Isabel Durantez of Madrid's 49th circuit penal court agreed to hear evidence against Pacheco for the first time in a complaint filed by Miguel Ángel Gómez, who was an anti-Franco activist and militant of the Trotskyist Liga Comunista Revolucionario in the closing years of the Franco dictatorsip. According to Gómez, he was detained and tortured on two separate occasions in 1971 and 1973 by Pacheco and three other members of the feared Brigada PolVtico Social police unit that had as its goal to root out left-wing opposition to the Franco regime.
The judge's agreement to hear evidence in the allegations by Gómez against his torturers ends a streak of 30 consecutive court dismissals of complaints against "Billy the Kid" based on the former policeman's claim of immunity from prosecution under the terms of the 1977 Amnesty Law.
Plaintiff Gomez is being represented by CEAQUA, an association of victims of human rights abuses during the Franco-regime.
After the bloody 1936-39 Spanish Civil War, sparked by a military uprising of forces led by Gen. Francisco Franco against the democratically elected Spanish Republican government, a triumphant Franco ruled Spain during a brutal dictatorial regime that lasted nearly 36 years until his death in 1975.
► Read More in Spanish at Público, 20minutos and El Periódico …
► Click to read more news about the Franco era & Spain's Historical Memory movement …
Check out more news from Spain about:
► Animal Welfare ► Corruption/Transparency ► Discrimination ► Education ► Children's Rights ► Environment & Sustainability ► Fair Trade & Development Aid ► Healthcare ► Historical Memory ► Housing & Homelessness ► Human Rights ► Labour & Unemployment ► LGBT ► Peace & War ► Politics ► Poverty ► Refugees & Migration ► Technology & Social Enterprise ► Women's Rights

All images at ProgressiveSpain.com are the copyright of their respective authors/owners and are reproduced here for non-commercial, journalistic purposes in accordance with Fair Use doctrine. All other content is Copyright © 2015-2019 ProgressiveSpain.com and is licensed under a Creative Commons Attribution-NonCommercial-ShareAlike 4.0 International License.