Valencian President Ximo Puig on Monday announced the first snap elections for the regional autonomous community since Spain's return to democracy four decades ago, switching the date for elections to the regional parliament from the end of May to the 28th of April, the same day as nationwide general elections called by Spanish President Pedro Sánchez.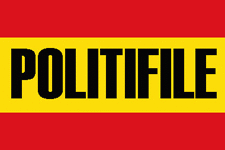 In a surprise move, Puig called together his cabinet of ministers on Monday afternoon and overrode objections of governing coalition partner party Compromís, casting a tie-breaking vote to move the regional elections forward by one month. They had been scheduled to coincide with regional elections in 13 other Spanish regions, along with nationwide municipal and European parliamentary elections slated for 28th May.
In deciding to move the regional balloting forward, Puig broke with what had been reported as opposition from regional "barons" within the national Socialist party (PSOE) to coincide the snap national elections with the regularly scheduled 28th May regional and municipal elections. That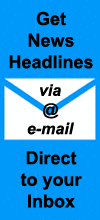 opposition was reportedly the result of fears among the barons that a general right-wing nationalist surge over the Catalan independence issue could occur, causing the PSOE regional affiliate parties to lose votes at both the regional and municipal levels.
But according to Spanish press reports, Puig opted to move the Valencian regional balloting to the same days as the snap national elections out of a belief that traditionally higher voter turnout for the national election will benefit his PSPV Valencian Socialist party at the polls. If the combine elections deliver more seats to the PSPV in the Valencian regional parliament, Puig's party would have increased power within the regional Generalitat government, which it currently holds in coalition with Compromís.
Spanish news media also say Puig hopes a strong showing for the PSPV at the polls will both increase his regional affiliate party's standing within the national PSOE and help make the Valencian region a bigger player in national politics, giving the Generalitat greater weight in contesting what it sees as inequities in the federal government's annual budget redistribution of tax revenues back to the region.
► Read More in Spanish at El País, La Vanguardia and Público …
► Click to read more news about Politics in Spain…
Check out more news from Spain about:
► Animal Welfare ► Corruption/Transparency ► Discrimination ► Education ► Children's Rights ► Environment & Sustainability ► Fair Trade & Development Aid ► Healthcare ► Historical Memory ► Housing & Homelessness ► Human Rights ► Labour & Unemployment ► LGBT ► Peace & War ► Politics ► Poverty ► Refugees & Migration ► Technology & Social Enterprise ► Women's Rights

All images at ProgressiveSpain.com are the copyright of their respective authors/owners and are reproduced here for non-commercial, journalistic purposes in accordance with Fair Use doctrine. All other content is Copyright © 2015-2019 ProgressiveSpain.com and is licensed under a Creative Commons Attribution-NonCommercial-ShareAlike 4.0 International License.