Ultra-right group Hazte Oír has launched a new campaign using an image of Adolf Hitler to try to discredit gender violence laws and target women's rights activists in Spain.
The group, which last month had its tax-exempt status as a non-profit educational organization revoked by the Interior Ministry, began circulating a new campaign bus in Madrid last week with the slogan "It's not gender violence, it's domestic violence. Gender laws discriminate against men".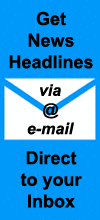 The bus bears a prominent image of Adolph Hitler with red lipstick and a feminist symbol in place of a swastika on his military cap and provides the social-media hashtag #StopFeminazis to those who want to join in its campaign on social media.
Along with its ongoing campaign against the LGBT community and transgender people in particular, the ultra-Catholic group last year began singling out gender violence legislation and feminist activism for attack, focusing its message on what it says is the growing influence of the "gender lobby" with is seeking to undermine Christian morality and family values through the promotion of "gender ideology".
The new Hazte Oír bus will circulate in several major Spanish cities through International Women's Day on this Friday, 8th March, when millions of women and their supporters are expected to march, rally and stage work stoppages across Spain as part of the second annual Huelga Feminista to demand equal pay in the workplace and an end to gender violence in society.
► Read More in Spanish at Público, La Vanguardia and El Diario …
► Read More in English at El País …
► Click to read more news about Women's Rights in Spain …
Check out more news from Spain about:
► Animal Welfare ► Corruption/Transparency ► Discrimination ► Education ► Children's Rights ► Environment & Sustainability ► Fair Trade & Development Aid ► Healthcare ► Historical Memory ► Housing & Homelessness ► Human Rights ► Labour & Unemployment ► LGBT ► Peace & War ► Politics ► Poverty ► Refugees & Migration ► Technology & Social Enterprise ► Women's Rights

All images at ProgressiveSpain.com are the copyright of their respective authors/owners and are reproduced here for non-commercial, journalistic purposes in accordance with Fair Use doctrine. All other content is Copyright © 2015-2019 ProgressiveSpain.com and is licensed under a Creative Commons Attribution-NonCommercial-ShareAlike 4.0 International License.