The Spanish Interior Ministry has announced it is suspending the tax-exempt status as an educational non-profit organization previously accorded ultra-Catholic group Hazte Oír (Make Yourself Heard), saying the homophobic and specifically transgender-phobic messages displayed on the organization's campaign bus are disrespectful and "incompatible with any public recognition".
In a statement, the ministry said the group's campaign using a bus with the slogan "Boys have a penis. Girls have a vulva. Don't let them fool you" serves to encourage "intolerance toward diversity, implies a lack of respect for others and denigrates those who do not share (the group's) dogmas".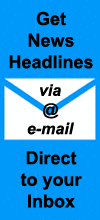 Hazte Oír has worked for the past several years with tax-exempt status granted under the previous Partido Popular government to campaign against instruction in classrooms aimed at sensitizing Spanish school children about women's rights, gender violence and tolerance toward LGBT individuals.
It's highly controversial orange bus campaign disputing the existence of transgender identity in children has morphed in recent months into a broader attack on the entire LGBT community and feminism in general, including a denial of gender violence that specifically targets women.
The slogan on its newest campaign bus reflects the shift in focus: "Podemos and its LGBTI gag law: they're coming for your children!"
The Interior Ministry said it decided on revoking the group's tax exempt stats after finding that the group included expenses for its 2017 tran-sphobic bus campaign in the organization's accounts for 2017. Hazte Oír says it will appeal the ministry's decision and promised to launch a new bus campaign "against radical feminism" in the coming weeks.
► Read More in Spanish at El Diario, El Periódico and Público …
► Click to read more news about Hazte Oír …
Check out more news from Spain about:
► Animal Welfare ► Corruption/Transparency ► Discrimination ► Education ► Children's Rights ► Environment & Sustainability ► Fair Trade & Development Aid ► Healthcare ► Historical Memory ► Housing & Homelessness ► Human Rights ► Labour & Unemployment ► LGBT ► Peace & War ► Politics ► Poverty ► Refugees & Migration ► Technology & Social Enterprise ► Women's Rights