Draconian budget cuts initiated in 2010 and continued in successive years under the government of Catalonia's ex-President Artur Mas appear to be coming home to roost, as healthcare workers, firemen, students and professors have turned out on the streets this week in protests that are rocking the government of Catalan President Quim Torra.
The current protests are against the persistence of Catalonia's infamous recortes, or 'cuts' to public spending, that were begun by Mas and continued successive governments that have pushed Catalonia public sector workers to the breaking point.

► ► CLICK ABOVE TO WATCH VIDEO ► ►
Paradoxically, this week's demonstrations may serve to pressure the Torra government to come to an agreement with the government of Spanish President Pedro Sánchez over the stalled 2019 federal budget, which if approved could deliver the funding necessary for Catalonia to meet public sector worker demands.
The recortes were at the core of public protest in Catalonia during 2011-12, until the Mas government changed its stance toward Catalan independence from Spain. Many observers have said that adoption of a pro-independence platform was designed to counter his government's unpopularity over the budget cuts and distract attention from looming court cases over graft and corruption charges involving his Convergència Democràtica party, since rebranded as Partit Demòcrata Europeu Català (PDeCAT, Catalan European Democratic Party).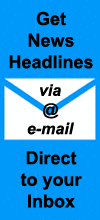 Within months of that shift in favor of independence, street protests in Catalonia morphed from their focus against social cuts into pro-independence demonstrations, blaming the government in Madrid for the cuts and promoting independence from Spain as the means to deliver better wages and benefits to workers by an independent Catalan government. The budget cuts never having gone away under Mas's pro-independence PDeCAT successors, Carles Puigdemont and Quim Torra, public sector workers are now saying they've had enough and want Torra's regional government to deliver improvements in pay, benefits and work conditions.
That may be a problem for the Torra government, however. Without approval of a 2019 budget with expanded public spending as proposed by the Sánchez government, the Catalans will see their funding frozen at current levels of the last federal budget approved by the conservative Partido Popular under Mariano Rajoy, which the Sánchez government has been forced to roll over due to opposition in Congress.
The principal obstacle to approval of the new budget has been opposition from Catalonia's pro-independence parties, the PDeCAT and ally Esquerra Republicana de Catalunya (ERC, Republican Left of Catalonia). Angered by the Sánchez government's unwillingness to pressure prosecutors to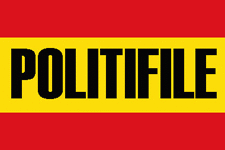 drop charges against PDeCAT and ERC leaders related to last year's illegal independence referendum, both parties continue to say in public that they will block approval of the budget as retaliation.
Behind closed doors, however, officials of the regional Torra government continue to meet regularly with officials of the Madrid government to discuss the 2019 budget. With pressure growing to increase spending and meet the demands of public-sector workers, it's thought by many observers that Catalonia's pro-independence parties may ultimately be forced to throw their votes behind the Sánchez budget.
► Read More in Spanish at Europa Press, La Vanguardia and El Mundo …
► Click to read more news about Politics in Spain …
Check out more news from Spain about:
► Animal Welfare ► Corruption/Transparency ► Discrimination ► Education ► Children's Rights ► Environment & Sustainability ► Fair Trade & Development Aid ► Healthcare ► Historical Memory ► Housing & Homelessness ► Human Rights ► Labour & Unemployment ► LGBT ► Peace & War ► Politics ► Poverty ► Refugees & Migration ► Technology & Social Enterprise ► Women's Rights