One year on from the Catalan parliament's 27th October 2017 proclamation of independence from Spain, a new public opinion survey by the GESOP polling organization shows that just 42 percent of Catalans would now favor a referendum vote on the issue of independence. At the same time,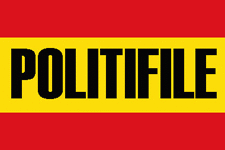 Catalonia's two main political parties behind last year's secessionist drive are split on strategies and are now going their separate ways in the run-up to next Spring's municipal and European parliamentary elections.
The latest GESOP survey published today by the daily El Periódico de Catalunya reflects what the newspaper's director Enric Hernández says in an editorial leader is "goodbye to the myth of 80%", referring to the oft-stated claim by Catalan independence supporters that four of every five Catalans demand a vote on whether or not the region should secede from Spain.
The new GESOP poll appears to explode that notion, by refining the referendum question posed to survey participants, asking them whether they want to vote on independence, on greater autonomy for Catalonia while remaining within Spain or if they want no referendum vote at all. According to the results, just 42 percent of Catalans surveyed actually support a referendum on independence, more than a quarter (27 percent) would rather have a vote on whether to have greater autonomy and another quarter (26.5 percent) want no referendum of either kind.
The new poll arrives just as Catalonia's principal pro-independence parties, the centre-right Partit Demòcrata Europeu Català (PDeCAT) and centre-left Esquerra Republicana de Catalunya (ERC), appear to have ratified their growing differences over which strategies to pursue vis a vis ultimate secession from Spain, each going their own way and preparing separate lists of candidates to run in upcoming municipal and EU parliamentary balloting slated for May 2019.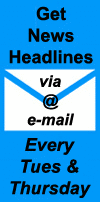 Still in Brussels and having successfully avoided extradition to Spain so far on charges related to last year's illegal independence referendum, former Catalan President Carles Puigdemont spoke via teleconference to supporters assembled in Manresa Saturday to unveil his new Crida Nacional per la República (National Call for the Republic), a movement that he will lead and which aspires to include all pro-independence forces in Catalonia pro-independence movement.
Puigdemont's call to action was snubbed, however, by both the ERC and far-left Candidatura d'Unitat Popular (CUP) parties, neither of which sent representatives, while top officials of the former president's own PDeCat party stayed away from the event, sending lower-ranking party officials as observers.
As if to make the rift crystal clear, on Monday the ERC announced that is launching its own list of candidates in next year's European Parliament elections, with the list being led by ERC general secretary Oriol Junqueras, who unlike Puigdemont stayed in Spain to face charges related to the 2017 independence referendum and is currently in preventive prison awaiting trial.
The ERC announcement appeared to come as a surprise to Puigdemont supporters, announced by ERC spokesman Sergi Sabrià on the same day that Catalan government spokesperson and Puigdemont supporter Elsa Artadi publicly offered to put forward a combined list of pro-independence candidates in the European elections.
► Read More in Spanish at El Periódico, Público and Vanguardia …
► Read More in English at Euronews and The Guardian…
► Click to read more news about Catalonia …
Check out more news from Spain about:
► Animal Welfare ► Corruption/Transparency ► Discrimination ► Education ► Children's Rights ► Environment & Sustainability ► Fair Trade & Development Aid ► Healthcare ► Historical Memory ► Housing & Homelessness ► Human Rights ► Labour & Unemployment ► LGBT ► Peace & War ► Politics ► Poverty ► Refugees & Migration ► Technology & Social Enterprise ► Women's Rights