Spain's government, miners' unions and coal operators have inked a deal that will end coal mining in Spain before the new year in exchange for 250 million euros in investment that will enable early retirement by miners over age 48 and include comprehensive job retraining and economic support for younger miners.
The plan, which also supports sustainable business and green development initiatives in Spain's mining regions, will see disbursement of the funds over a five-year period from 2019-2023, with additional funding through 2027 aimed at re-tooling local economies impacted by the mine shutdowns.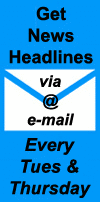 The agreement means that Spain will comply with a 31st December deadline set by European Council directives that all coal mines across the EU that are not economically viable and have only been kept operable since 2011 through government and EU subsidies must be closed.
Because none of Spain's existing coal-mining operations are profitable, the year-end deadline meant that the country's Socialist government under President Pedro Sánchez and labour unions needed to come up with an alternative plan to cope with the immediate loss of more than a thousand jobs for miners and subcontractors when Spain's existing 10 coal pits close at year-end.
In addition to the immediate job losses, a total of 2,168 individuals still working in various capacities in Spain's coal-mining industry will all made redundant by end-2023, according to figures published in the Spanish press.
Signed by representatives of the UGT, CCOO and USO labour federations, the agreement was shepherded through by Spain's new Minister for Ecological Transition Teresa Ribera and Minister of Labour, Migration and Social Security Magdalena Valerio.
► Read More in Spanish at RTVE, Europa Press and El Diario …
► Read More in English at The Guardian and Fast Company …
► Click to read more news about Environment & Sustainability in Spain …
Check out more news from Spain about:
► Animal Welfare ► Corruption/Transparency ► Discrimination ► Education ► Environment & Sustainability ► Fair Trade & Development Aid ► Healthcare ► Historical Memory ► Housing & Homelessness ► Human Rights ► Labour & Unemployment ► LGBT ► Peace & War ► Politics ► Poverty ► Refugees & Migration ► Technology & Social Enterprise ► Women's Rights