President Pedro Sánchez marked out two red lines Monday that he said his government would not cross in the ongoing dialogue with the regional Generalitat government of Catalonia, currently controlled by pro-independence parties who continue to maintain a slim majority in the Catalan regional Parlament.
In an interview with the Cadena SER broadcasting group, Sánchez said his administration would not agree to a referendum on Catalonia's independence from Spain as demanded by the pro-independence leadership, but instead would agree to a referendum to approve or reject a new regional Estatut (Statute of Autonomy) for Catalonia, to include greater self-government for the northeast Spanish region.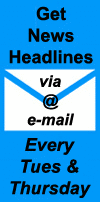 Sánchez also said he would not bend to independentista demands that he instruct the Ministry of Justice to have public prosecutors withdraw all charges against nine jailed Catalan secessionist leaders, including rebellion and misappropriation of public funds in relation to Catalonia's unconstitutional independence referendum in October 2017. The nine have been placed in preventive detention for nearly 10 months under a Supreme Court order, while awaiting trial.
Late Monday, Catalan government spokesperson Elsa Artadi said the Govern rejects the idea of holding a region-wide vote on a new Estatut. According to Artado, the majority of Catalans are not interested in considering a new regional statute, since "we turned that page more than 10 years ago, (when) a referendum was held in 2006 and then not respected."
In 2006, under the Socialist administration of former Spanish President José Luis Rodríguez Zapatero, Spain's Congress and the Catalan Parlament approved a new regional Estatut for Catalonia, which was then ratified by 73 percent of voters participating in a referendum on the question. One year later, the opposition conservative Partido Popular (PP) challenged the regional charter in Spain's Tribunal Constitucional (Constitutional Court), which in 2010 invalidated 14 key points of the 2006 statute.
The 2010 Court ruling is seen by most observers as having sparked growth in support for Catalonia's secession from Spain, resulting in increased demands for an independence referendum and propelling pro-independence parties to their current control of the Catalan regional Parlament.
► Read More in Spanish at El Mundo, El País and La Vanguardia …
► Read More in English at El País, TheLocal.es and Politico.eu …
► Click to read more news about Catalonia …
Check out more news from Spain about:
► Animal Welfare ► Corruption/Transparency ► Discrimination ► Education ► Environment & Sustainability ► Fair Trade & Development Aid ► Healthcare ► Historical Memory ► Housing & Homelessness ► Human Rights ► Labour & Unemployment ► LGBT ► Peace & War ► Politics ► Poverty ► Refugees & Migration ► Technology & Social Enterprise ► Women's Rights