Leaders of Spanish labour and business federations on Monday signed a long-awaited accord that if confirmed by the membership of their respective organizations will increase the minimum wage level for collective bargaining agreements by at least 2 percent and put an end to the austerity-driven suppression of workers' wages launched in 2012 by the conservative Partido Popular (PP) administration of former President Mariano Rajoy.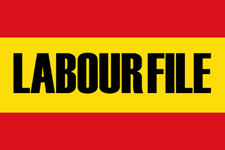 The Agreement for Employment and Collective Bargaining (AENC, Acuerdo para el Empleo y la Negociación Colectiva) signed yesterday afternoon by leaders of the Comisiones Obreras (CCOO) and Unión General de Trabajadores (UGT) labour federations and the CEPYME and CEOE employers federations, will cover all collective bargaining contracts entered into for the remainder of this year through 2020.
In addition to the across-the-board rise in minimum wage levels of 2 percent, the accord also allows an additional 1 percent increase in cases in which the business is experiencing increased productivity, low levels of worker absenteeism or meets other quantifiable indicators agreed upon by management and union representatives.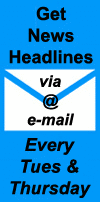 If ratified as expected over the coming week by rank-and-file union members and the membership of Spain's national employers federations, the monthly minimum wage employed in all collective bargaining agreements will increase to 1,000 euros, with two bonus payments of 1,000 euros, for a total annual minimum wage of 14,000 euros for any worker. According to Spanish government figures, some 10 million workers nationwide are covered by collective bargaining agreements between their labour unions and employers.
The agreement effectively ends an 18-month bottleneck in labour-business negotiations over minimum-wage levels and other issues and commits the unions and employer federations to negotiate a 10-point proposed reform of national labour legislation tabled earlier this month by the new Socialist party government of President Pedro Sánchez.
► Read More in Spanish at El Periódico, La Vanguardia and El País …
► Click to read more news about Labour & Unemployment in Spain …
Check out more news from Spain about:
► Animal Welfare ► Corruption/Transparency ► Discrimination ► Education ► Environment & Sustainability ► Fair Trade & Development Aid ► Healthcare ► Historical Memory ► Housing & Homelessness ► Human Rights ► Labour & Unemployment ► LGBT ► Peace & War ► Politics ► Poverty ► Refugees & Migration ► Technology & Social Enterprise ► Women's Rights