Spanish President Pedro Sánchez vowed Tuesday that his government will oversee the transfer of the remains of former Spanish dictator Francisco Franco from its place of honor at the Valle de los Caídos (Valley of the Fallen) mausoleum complex outside Madrid.
The controversial 13.6-square-kilometer Valley of the Fallen was built with the forced labour of Republican prisoners of war following Spain's bloody 1936-39 Civil War and contains the remains of some 30,000 soldiers on both sides of the conflict. These include former Republican soldiers who died while working on the project and others whose remains were transferred from throughout the country to the location without the knowledge or permission of their families.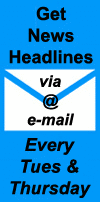 Upon Franco's death in 1975, his body was embalmed and laid to rest in a crypt in front of the altar in the Basilica at the site in what many critics see as a macabre twist, enabling the former dictator to continue to preside in death over tens of thousands of the victims of his Nationalist troops during the war and the 39-year dictatorial regime that followed.
In a televised interview with national broadcaster RTVE on Tuesday evening, Sánchez said that "after 40 years, Spain can't allow symbols that divide Spaniards. Something that is unimaginable in Germany or Italy, countries that also suffered fascist dictatorships, should also be unimaginable in our country".
Sánchez indicated his own Socialist party (PSOE) will work with other parties in Congress to convert into law a non-binding proposal passed by the votes of 198 congressional deputies in May 2017, calling for the removal of the dictator's remains from the monument and conversion of the Valley of the Fallen into a memorial of reconciliation. Only one deputy voted against that non-binding measure and 140 abstained, including those belonging to the conservative Partido Popular (PP) of former-President Mariano Rajoy.
Whether or not Congress backs the move now, Sánchez retains the power as president to simply decree the removal. In Tuesday's interview, he indicated that one way or another the former dictator's remains definitely will be transferred from the Valley of the Fallen under his government and prior to the next general election. "We're just waiting to find a date and a time", he said.
► Read More in Spanish at El País, El Periódico and El Diario …
► Read More in English at El País, The Guardian and The Local …
► Click to read more news about Spain's Historical Memory movement …
Check out more news from Spain about:
► Animal Welfare ► Corruption/Transparency ► Discrimination ► Education ► Environment & Sustainability ► Fair Trade & Development Aid ► Healthcare ► Historical Memory ► Housing & Homelessness ► Human Rights ► Labour & Unemployment ► LGBT ► Peace & War ► Politics ► Poverty ► Refugees & Migration ► Technology & Social Enterprise ► Women's Rights