► Widening scandal threatens to undermine humanitarian work of all NGOs ►
Spain's umbrella federation of overseas development aid and humanitarian relief agenies, the Coordinadora de ONG para el Desarrollo de España (CONGDE), has condemned the actions of international aid workers from Oxfam International and other non-governmental organizations (NGOs) while on mission delivering humanitarian assistance in Haiti, Chad and elsewhere in the developing world.
The global NGO community has been rocked by a widening sex scandal sparked by media revelations over the past week that international staff from UK-based Oxfam International were involved in orgies with prostitutes and minors while working to deliver earthquake disaster relief in Haiti in 2011. The scandal has quickly spread to include similar charges involving Oxfam and UN workers in Chad and separate allegations of sexual harassment and abuse involving several international NGOs, including Save the Children, Christian Aid and others.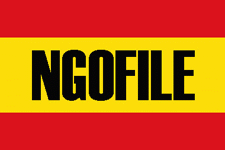 In Spain, the international scandal has already negatively impacted Oxfam Intermón, the semi-autonomous Spanish affiliate of the international organization, with 1,200 of the Spanish agency's contributors immediately cancelling their membership in protest. Oxfam Intermón director José María Vera has written to supporters and contributors strongly condemning the 2011 Haiti incidents, while clarifying that none of Oxfam Intermón's staff were involved nor is there any indication of fraud or misappropriation of donations made by Spaniards to Oxfam Intermón for the purpose of Haiti earthquake disaster relief.
Spain's CONGDE federation, which coordinates the work of hundreds of Spanish and international development organizations with offices in Spain, likewise contacted member organizations and supporters condemning any abuse or violence directed at women. Saying the Haiti incidents were particularly disturbing because they occurred within the context of delivery of humanitarian aid, the organization added that it feared all development and humanitarian aid agencies would be negatively impacted by the scandal.
In an interview with Spain's EFE news agency, CONGDE director Andrés Rodríguez, reiterated that fear and said the international scandal unfortunately amounts to a "perfect storm" of suspicion being raised about the activities of all non-governmental organizations involved in delivering humanitarian aid overseas.
► Read More in Spanish at Europa Press, La Vanguardia and El Confidencial …
► Click to read more news about Spanish development NGOS …