► NGO says youth need more say on decisions affecting their rights & future ►
As Spain's political parties continue to discuss possible reform of the national electoral system, Save the Children España has called for any changes to include lowering the voting age to 16 years as a means of advancing children's rights and giving youth more say in the democratic process.
A meeting last week between the Ciudadanos and Podemos political parties is being followed Wednesday afternoon by talks between the Socialist party (PSOE) and Ciudadanos to address reforms to the country's 1985 electoral law, known as LOREG, the Spanish acronym for Ley Orgánica del Régimen Electoral General.
Last week's Ciudadanos-Podemos meeting focused on how to reform the LOREG to create a fairer proportional representation system in Spain, though a Podemos proposal for lowering the voting age from the current 18 years of age to 16 years was also thrown into the mix. The Socialists supported reduction of the voting age to 16 as part of an unsuccessful 2016 effort at electoral reform and say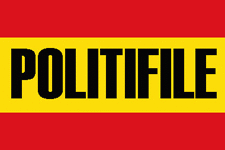 they are open to studying the Podemos proposal, while Ciudadanos leadership so far has said they see no need to lower the voting age.
In a statement released Monday, Save the Children España argued that reduction of the voting age to 16 years would be an important first step toward encouraging the participation of teenagers and young adults in political decision-making processes that affect their rights and determine the course of their future. The children's rights organization also noted that the Parliamentary Assembly of the Council of Europe has proposed giving the vote to 16-year-olds throughout Europe as a means of offsetting low voter participation rates in EU parliamentary elections, thereby serving to strengthen democracy across Europe.
► Read More in Spanish at Europa Press, El Diario and El Periódico …
► Click to read more news about elections & politics in Spain …